No matter how many synthesized or sampled guitar libraries we might have, sometimes a real recorded guitar is just the right thing your production needs, having that organic element breathing life into your song can really help bring your project to new heights.
"But wait!" I hear you ask, "Aren't guitar setups expensive? Don't we need amps and cabs and microphones and pedals just to get a serviceable tone?".
Fortunately with today's technology, no! As digital signal processing has improved and the market has become increasingly competitive, these days there are plenty of fantastic guitar plugins that really are true digital substitutions for full guitar rigs. So today we've collected 5 of our favorites that you can download right now for FREE and immediately start making great sounding tones - for a longer list, check out KillerGuitarRigs exhaustive rundown of free plugins.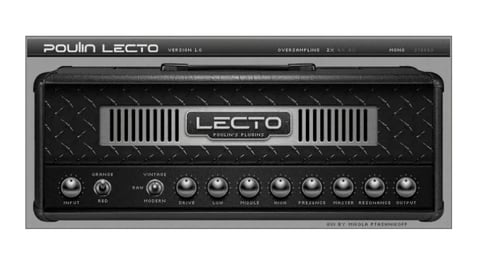 LePou plugins
Poulin plugins have been a true friend to guitarists on a budget, for many years they have allowed people to punch above their weight with some of the best digital guitar tones around. And they never asked for anything back, no popups, no timed trials, simply great plugins for free.
There are tons of killer models to download in the Poulin range, from equivalents of the JCM 800, ENGL fireball, and Mesa Boogie Rectifier with all the controls you'd expect from any good amplifier, multiple channels, boosts, and bright switches.
The only drawback is that most of them are purely amplifier models, so you'll still need to pass them through an impulse response. Luckily LePou also offers 'LeCab2' for free, which allows you to load up to 6 impulse responses at once, with individual phase controls for each so you can blend until your heart's content!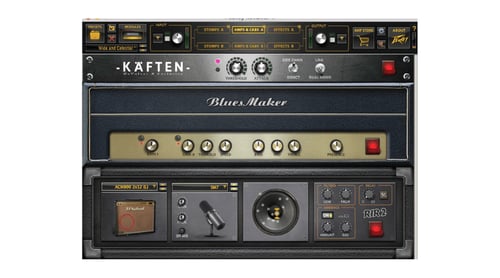 ReValver 4 by Peavey
If LePous lack of 'built-in' cabinets was a turn off for you, perhaps ReValver will be more to your liking. This is offered as more of an 'all in one' package that includes a very in depth cabinet loader, all the delays and reverbs you could ask for, and even good guitar-related utility options such as noise gates and tube screamers.
Within the ReValver environment, you can even load third party plugins, allowing you to load, for example, a LePou amplifier within ReValver and process it within the plugin itself.
It's free to download and use right now and you'll get a few amp heads, cabs, and effects for free. You can also try out all of the paid models immediately, they just beep every so often. So you can dial in your tone completely before deciding if you want to purchase anything.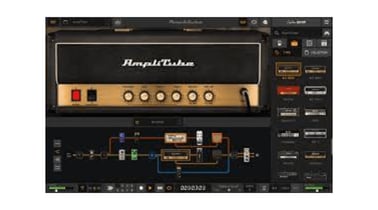 AmpliTube 5 custom shop by IK Multimedia
AmpliTube has come a long way over the years, with consistent UI and usability improvements, now we're on AmpliTube 5 and they offer one of the absolute best all-in-one plugins that can handle all your guitar processing needs.
They work with tons of great companies such as Fender, Mesa/Boogie, ENGL, Orange, and Carvin to offer true (and licensed) digital recreations of all the most popular guitar amplifiers.
The routing UI allows you to get creative with modulation effects, making it an awesome sound design tool too! Remember, if you're an electronic musician you don't just need to pass a guitar DI into this, it will process any input including a synthesizer!
It's free to download and offers 5 amps with matching cabs, 10 stompbox effects, and of course there's plenty more that are purchasable within the plugin.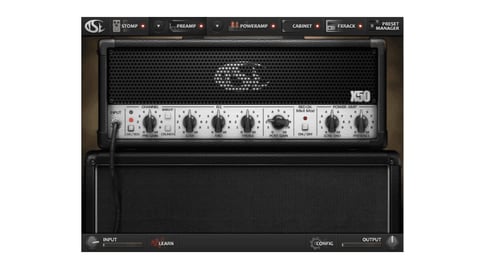 X50 by TSE
Sometimes we don't need 100 guitar amp models with 1000 impulse responses. Sometimes all we need is a single, high-quality model to process our recording and that's it.
This is what the X50 offers, they say it's modeled off of a 'famous US guitar amp'. A quick glance at the GUI should tell you it's based on the legendary 5150.
It also acts as a full processing environment, allowing you to pick from various stompboxes in front of the amp, dial in both the pre and power amp sections by choosing from 6l6 or EL34 tubes, and even pick a bunch of really great sound post 'rack' effects which also has one of the coolest graphical designs of any amplifier plugin out there.
The cabinet section also allows you to load up 2 impulse responses and has a ton of great functions to blend them as you need. Getting a nice guitar tone is one thing but you also need to be able to manipulate it to fit in your mix, and this will allow you to do that perfectly.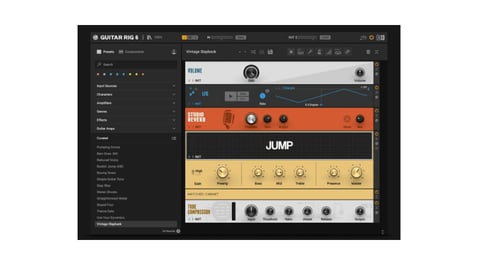 Guitar Rig 6 by Native Instruments
While perhaps less popular amongst people who 'only' play guitar, Guitar Rig is extremely popular amongst producers and songwriters where the guitar is just a single part of what they have to deal with.
The main reason for this is because of the popularity of Native Instruments. Most people own Kontakt, and many people already own Komplete and have Guitar Rig on their system anyway, which makes it a convenient place to go to as a producer.
But is it any good?
It's fantastic, having been supported for such a long time it offers one of the largest libraries of amplifiers and effects around. It also has one of the best and most intuitive user interfaces of any guitar plugin.
There is a free version called 'Guitar Rig 6 Player' which offers a range of effects and tools which is more than enough for any high-quality production. They also offer a paid for 'pro' version which has more amps, cabs, and pedals if you decide you like the software.
There are also a ton of tools in there that you wouldn't commonly find in a guitar plug such as an LFO, step sequencer, and envelope which allow you to process your guitar in some unique ways.
Conclusion
It's a truly wonderful time to be involved in the digital guitar realm, computers are fast and developers are going wild with features that truly spoil us as creative musicians looking to get inspired.
If you're interested in delving a little deeper into the world of guitar plugins you can check out a comprehensive look at what's available here.
We hope the plugins we've shared today will help fuel your creativity and allow you to reach for that perfect mix as a producer!