Music is known to have a unique and positive influence on people's psyches and moods. Students are no exception to the rule. Research has shown that those who either perform music themselves or just listen to quality musical pieces on a regular basis are able to make significant improvements in their academic performance. Music also helps them improve efficiency and focus throughout their studies.
Just imagine that all these benefits are doubled when you decide to learn music. You will be surprised to find out that the demand for online resources for learning music has been on the rise. There are some real options to choose from. We carried out a careful analysis of the existing resources to identify the top 5 that will help you make your dream come true.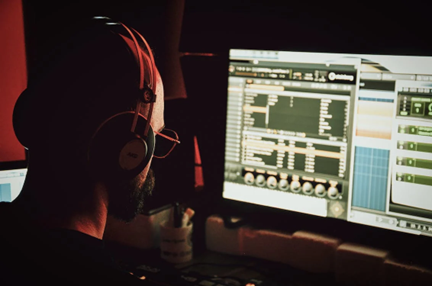 This is a wonderful online resource that offers concise and clearly formulated lessons. You can complete each segment by simply marking progress made. Users enjoy great diagrams and illustrations, which are smartly designed. Instructions are clear, and they take students throughout the course gradually, building incremental progress and constantly checking for proper understanding.
You will be pleased to learn that MusicTheory is available on iOS devices too, so enjoy your class on any Apple product. The website usability also gets great reviews and grades. It is intended for complete novices as well as more experienced students with some pre-existing skills and knowledge. You can start with simple notes and go on to try your skills in more advanced forms of music theory and performance.
YouTube Videos
You might not have thought of YouTube as a learning resource, but it can be, depending on how creative you are with using its features. Lots of world-renowned musicians post videos and tutorials on how to learn the ropes or improve your skills. Whether a novice or a professional, you can definitely find something that is relevant to your needs and interests.
Take the time to learn the nuts and bolts of musical performance. It can be a lengthy process requiring dedication, focus, and persistence, so don't assume that things will start coming your way immediately. Indeed, practice makes perfect, as the saying goes. You just need to be diligent and intentional about your learning process.
With a huge army of YouTube users across the world, you gain access to a huge pool of resources. If you are running out of time because you have to grapple with a huge college workload, you should consider getting professional help. Consider choosing a learning online writing company to help writing an essay on time, at affordable rates, and to the best academic standards.
This is another great resource with great reviews. It explains theory from the perspective of a producer. It allows students to start with the basics and go on to master the more challenging levels and modes at a later stage. The learning process is intuitive and experience-based. You benefit from inputs provided by some of the world's most renowned artists, both current and retired.
The great thing is that the website is now available in multiple languages, such as Portuguese, Turkish, German, French, Dutch, Japanese, Korean, Hebrew, and many more. Customers have a chance to experiment with beats, melody, harmony, basslines, and song structure. These are accessible through your web browser.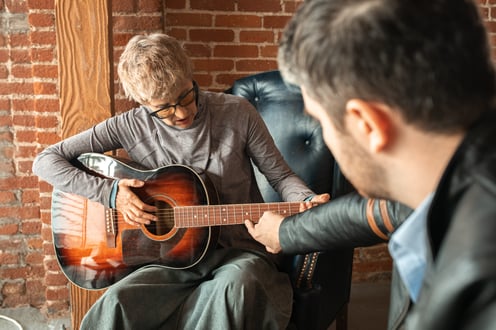 An amazing resource for singers who want to benefit from a range of tested methods. Irrespective of your skill level, you can definitely find something that is relevant to your skill level, needs, and interests. The app helps users improve their tone, breathing techniques, and stamina.
The app also comes with a lot of up-to-date trends and features. If you keep using the app on a regular basis, you can make a lot of savings in the end. Customers also gain access to the features of recording studios. As with any other app, you can keep learning on the go, no matter where you are. With this app, you are likely to appreciate the benefits of music education even more. Don't put it off. Just make a decision to start and make it happen.
Soundfly is a perfect choice if you want to switch between free and paid versions as you progress in your studies. This allows you to capitalize on your learning acquired through free modules by subscribing to paid courses with more in-depth content. Courses include Theory for Producers, How to Read Music, Theory for Beginners, and a lot more.
Most students have had a positive experience with this resource. Those who chose monthly mentorship are also extremely satisfied with the services provided. Customers find modules to be well-structured and easy to follow.
Soundfly staff has also gained a great reputation for being super friendly and efficient with customers. If you get a mentor, you are most likely to have an unparalleled learning experience.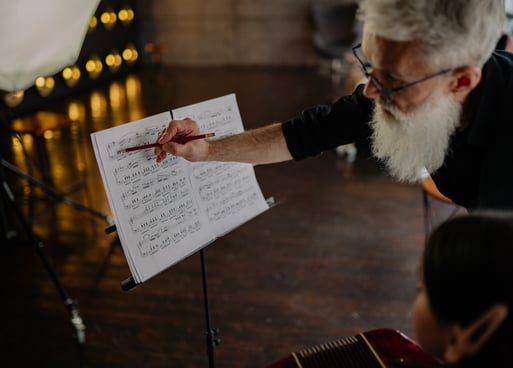 Final Thoughts
The mind-boggling benefits of music are hard to overestimate. When you listen to or perform music regularly, you see incredible improvements in your mental health and ability to appreciate substance. Another huge benefit is your enhanced academic performance. Students who study music report gradual progress in other non-music-related classes. Many tutors also encourage their students to engage in some form of music-related activity, whether it be for fun or for professional development.
When you make up your mind to study music independently, you can avail yourself of a range of tools and resources. Many of them are available online. Resources are available for both beginner and experienced melophiles. Make sure you make the most of my recommendations. Pick a resource that matches your needs and interests best and enjoy the imminent benefits.
***
Olivia Evans is a professional student coach, writer, and melophile. She has been offering exceptional professional and evidence-based advice to college students on a broad range of educational resources. These include both traditional class-based as well as online courses and programs. Olivia is also known for her passion for music and art in general.