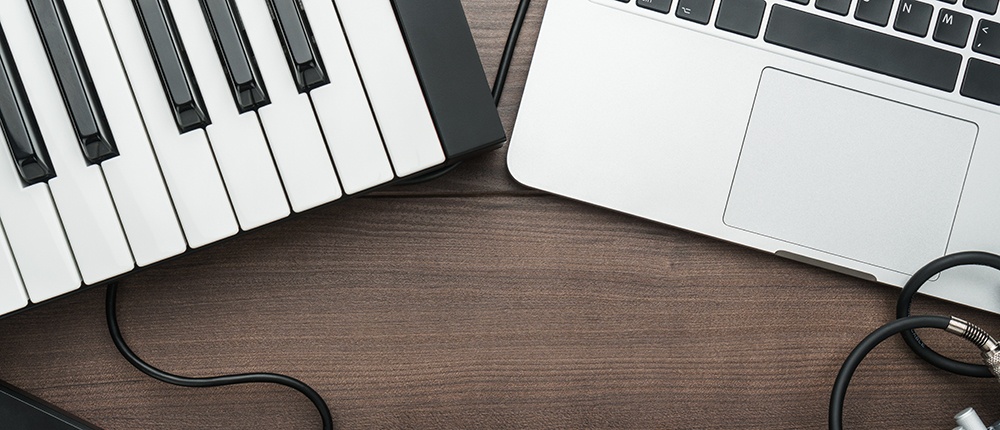 Buying reliable and affordable digital pianos is not an easy feat. If you are a beginner or if you are cost-conscious, you soon realize you have a vast range of options to consider.
From the cheap plastic 90s-style keyboards to high-end branded artworks, digital pianos come in many shapes and for many pockets. How do you know what to choose? Let's learn today, shall we?
What Makes a Digital Piano a Good Piano?
One might think that people who are serious about music should invest in a classic piano, but sometimes it just will not cut it. You may not have enough room, money, practice, or the certainty that you will indeed love piano music for the rest of your life.
By comparison, affordable digital pianos represent an electronic solution that does not go out of tune, does not negatively affect your budget and is lighter, easy to store, carry and resell – should you reconsider a future musical career.
When we talk about the best and most affordable digital pianos on the market today, we do not mean they are low quality. On the contrary, you will see reputable brands offering digital pianos you can rely on for years. Let us see next to our top three picks, ordered by price, from highest to lowest!
In the world of 88-keys affordable digital pianos, the Yamaha P4 stands no rival. Some specialists may consider this model a little outdated, but if you factor in the price and the features, you quickly understand why this is still a best seller.
This legendary entry-level piece comes with 88-key graded hammer standard keyboard, dual mode, dual function, high playability levels, excellent connectivity, and versatility. Moreover, seasoned musicians prefer this digital piano for their travels and gigs, even if the Yamaha P45 is an entry-level instrument.
Experienced players will always tell you to stick to 88-key devices if you want to perfect your skills and learn the fundamentals. Do yourself a favor and check some of the best cheap 88-keys pianos on the market – complete with individual reviews. They will offer you proper guidance in finding the keyboards you want and need. Remember they have the significant advantage of feeling and sounding like real classic pianos and providing you with the chance to grow into the musician you want to become.

This 76-key "touch sensitive" digital piano comes with Yamaha's signature high technology and quality, a very affordable price, and plenty of features to satisfy even the most sophisticated of beginner DJs, music teachers, and future piano concert players.
Probably the best thing about the Yamaha NP32 digital piano is its stereo grand piano sound. Moreover, it is lightweight and portable, becoming an excellent learning instrument for young kids, college students, and traveling musicians alike.
The manufacturer advertises this Piaggero NP-32 model as an ideal combination of elegance and simplicity. Since this is one of the legendary and most excellent grands made by Yamaha, we will agree. The 76 non-weighted keys allow the musician to focus on the music and making you feel you play a real classic piano.
Besides the ten high quality sounds available (both acoustic and electric), the features are a pleasure to test. Think about dual voice, recording functions, built-in speakers (you can also use with headphones for private practice), and the free iOS app is just the tip of the iceberg when it comes to this iconic instrument.
When it comes to the "best" number of keys seasoned players, recommend you pick a 61-keys digital piano if you see yourself as a successful DJ in the future. The CTK-6200 has everything you need for live performance and music production, despite its incredibly low price. It is a technological wonder for those who want to create their art.
You can play with more than the 700 sounds in your library, 305 music presets, a 17-track Song Sequencer allowing you to compose, edit and save your music in MIDI, 100 digital effects, a 32-channel mixer, and many more. The different scale tunings will enable you to play all the styles of music you want. You can even fine-tune each note to build your scale if you so desire.
Casio, as a brand, has offered the world plenty, and it does not seem to stop any time soon. With outstanding customer reviews and an unmatched reputation, the CTK-6200 gives all beginner and experienced music creators some very welcomed tools.
While it is not a perfect instrument, coming with a few drawbacks in comparison to similar models, you can give the CTK-6200 a good ride for its money, as it will not disappoint. With the lower price point in comparison to the two Yamahas presented above, the Casio stands its ground as an emblematic musician-centered instrument that delivers on its promise.
Conclusion
If you want to use a digital piano as a hobby, for music studies, or for turning your art into veritable productions, these are the top three best and most affordable digital pianos on the market. While they are portable and easy to carry (to college or gigs), do not underestimate them. Their price may be low, but their quality is high enough for them to find their way into professional producer studios. Before you shop for such music gear, make sure you consider all your needs and their features. Do not forget to compare prices and purchasing pros and cons, and even confirm with your music teachers or peers.