The piano is an instrument that inspires awe, joy, and plenty of intimidation. Many people among us want to sit down at the piano and whirl around effortlessly to our favorite tunes. The instrument sounds great, simple to use, and a terrific way of enjoying music creatively. But, the reality is, piano playing is not all that simple for most people. Many people find the instrument to be confusing and complex. Several others find the practice sessions to be discouraging and boring. Many people who study the piano are not happy with the results even after several time-consuming practice sessions. Here are the top options for learning to play the piano.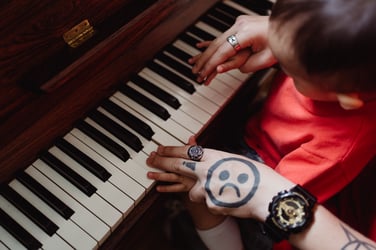 Traditional lessons
The conventional lessons used for learning piano are hated by several people and many times it is for a good reason. Many people after spending years learning the instrument have nothing to show for it. But these conventional piano lessons are not all that bad. Here are the things that can be done well by using traditional methods.
It teaches sight-reading.
Creates a complete understanding of musical theories.
Develops a piano-learning routine.
Creates attention span and develops stamina.
Develops opportunities for public performance.
This method is good for,
Budding composers.
Aspiring piano professionals.
Enthusiasts of classical music.
If that sounds like you this method is an ideal choice for your efforts.

Self-guiding lessons
This is a relatively new way of learning piano. It is in a rage because of the ever-improving online content. When you search for piano tutorials online you are going to get a list of hundreds of articles and videos popping up. This has led to the rise of the concept of self-learning. While taking into consideration how you want to teach yourself piano by using online resources this is a great alternative. Self-guided learning can be budget-friendly and they offer flexibility according to any schedule, having said that, there are certain downsides to the method as well.
Normally there is no clearly defined learning structure or plans for lessons.
There is a lot of content available on the net and it is tough to decide the best alternatives.
There is no one to hold accountable such as a mentor or a teacher.
If these concerns do not put you off, the option of self-guided learning might be a perfect fit for your efforts. Being flexible and free are tremendous perks for your piano learning.

Online learning
This is the third method that should not be mistaken for the number two method. Online learning by using a program or a course has several similarities to the self-guided learning method. There are certain similarities between an online program for piano learning and self-guided piano learning. Various resources required such as free music-making software are available online and the learning structure offered online is normally more flexible. However, certain differences make this method a better alternative for a lot of people.
There are clearly outlined targets and steps for online learning.
Normally there is a single teacher or teaching method for the entire program.
This method is normally a lot cheaper than long-term conventional lessons.
You can get a specific course sequence that is designed for achieving results.
You can access the program from anywhere in the world just by using an internet connection.
You get quicker results than the traditional method for piano learning.
In many cases, online support can be provided for the students that have queries or need more motivation.
Moreover, something that is the greatest benefit of online learning is that you can work from home and create the ideal environment for you. To make the home studio even more cozy and comfortable you can have plants all around the room. Don't worry if sunlight does not reach this space, you can always make use of LED grow lights that mimic sunlight. This way, you will feel even more inspired to learn the piano and feel the joy of music.
Who will benefit more from online learning? Here is the list:
Busy adult people cannot commit to the usual traditional lessons.
Casual learners that are looking for a flexible schedule.
People that do not carry an interest in classical music.
Former students of the instrument never got the hang of the machine.
Students that are looking to learn the piano on the go by using mobile phones.
Beginners who feel intimidated by music theory and sight-reading.
Worship leaders and band members that are looking to add this skill to their repertoire.
Songwriters who are looking to use the instrument as a part of their creative process.
Singers looking to add a new skill to be able to accompany themselves.
Any person looking to enjoy learning the piano without going through too much hassle.