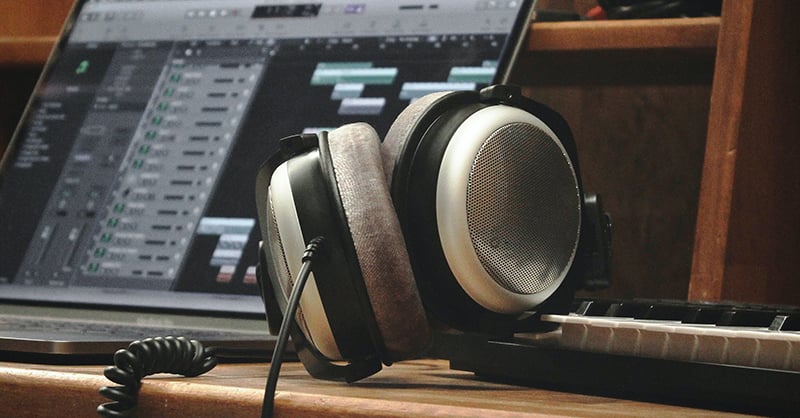 For leads that will cut through the mix with fuller resonance, this tool should be part of your effects chain.
For those who tire of EQ'ing their mix to death and are still not satisfied with the end result, there is an effect that is not too highly mentioned and may be well overlooked and underestimated.
By using dynamic equalization alongside the manipulation of phase, some light distortion and adjustments to high end harmonic frequencies, your leads could sound bright and absolutely brilliant.
Making your leads more exciting is done by using an exciter. As well as the above mentioned, an exciter can also make low end frequencies sound fuller in headphones and smaller desktop speakers, it can also help with noise reduction giving the high frequencies a clear and crisp sound. Now that you know what it can do, we have lined up some of the best free VST exciter plugins that will make your EDM leads sound better.
MODERN EXCITER
From Antress Modern Plugins, the Modern Exciter is a high quality exciter / harmonic enhancer. The audio plugin features high and low exciter controls, an analog button, and a VU-meter. The Modern Exciter VST is capable of applying subtle harmonic coloration to the sound without squashing it! Features Include:
Power On/Off button.
Stereo level meters include.
Extreme Low, High controls.
Balance control.
Output control (-18 to +18 dB).
To download the Modern Exciter from Antress Modern Plugins, click HERE.
ONE KNOB EXCITER
From MusicXArt the One Knob Exciter is just that. An easy to use one knob exciter. This plug-in has only one control setting and that makes it really easy and fun to use but the final result depends on the music content. A little touch of One Knob Exciter can save a dull and lifeless mix or improve clarity to single instruments.Features Include:
Saturation control.
On/Off Switch.
Suitable for both mixing and mastering.
Single knob control for the exciter.
To download the One Knob Exciter from MusicXArt, click HERE.
THRILLSEEKER XTC
From Variety of Sound, Thrillseeker XTC Is a contemporary exciter built around a true parallel analog style equalizer design. Thrillseeker XTC is all about adding weight, vibe and attitude back to the sound. It delivers all the character of an analog signal path and provides what digital processing usually is hard pushed to, including a rich low-end experience and that vibrant 'expensive' top-end. Features Include:
Three parallel coupled equalizers containing three stateful saturators.
Each based on a sophisticated non-linear and frequency dependent algorithm with memory.
Additional analog signal path idiosyncrasies modeled.
Classic VU style metering as well as loudness unit measurements based on ITU-R BS.1770.
Mix control for dry/wet mixing and output level control.
To download Thrillseeker XTC from Variety of Sound, click HERE.
CONCLUSION
An exciter is definitely a tool you will definitely enjoy as part of your effects chain. While it works amazing on leads, try it out on other sounds and see what else you can brighten up. You might just be pleasantly surprised by the outcome.