Modern artists are always looking for new ways to promote their work, and one of the most popular is through social media. Many online platforms have millions of users and accounts covering every imaginable interest, therefore, social media may be a goldmine of opportunities for artists.
As an artist, you'll frequently find yourself seeking for any way to grow your career and strengthen your work. And, social media offers a free and relatively straightforward way to accomplish this goal. It can provide a forum for artists to showcase their work, interact with other artists, build a fanbase, and reach audiences all over the world.
So, stay tuned to find out how much of an impact social media has on every artist's success!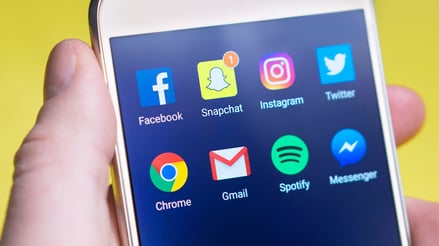 Share Your World to Build Your Brand
Don't hesitate to share your world on social media. Tell your fans about your personality, your life, and what you're doing in the studio. You can upload photos and videos of your day, artwork, a road trip, or the view from your studio window.
You may choose photos with specific colors and tones, advocate for causes you believe in, or begin to create a reputation for making funny videos across your channels. Whatever you decide to do on your platforms, remaining true to your brand throughout your posts will allow you to strengthen and grow your brand over time.
Trust Professionals
There is no secret potion that can make you stand out on social media overnight. To make your mark, you need strategy, commitment, and out-of-the-box thinking. And this is exactly where professional social media marketing services come into play.
You can try managing social media on your own, but hiring a social media marketing agency is easier, cheaper, saves your time, and comes with many other advantages. Creating a strong media strategy with the help of professional digital marketing agencies helps promote artists in the best way possible by increasing their visibility, followers, and fans who would buy their art.
Get Access to a Broader Audience
Artists need audiences. Whatever your art is, you want it to be seen by the people to whom it speaks. And after you've identified your target group, you could have a significant impact on them.
Social media allows you to find that audience without leaving the comfort of your studio. It can help you find people from all over the world who share your interests and are looking for the type of art you create. Through its many useful features, using social media as a tool, an artist can build an audience and a following, which will increase their overall visibility and have a direct impact on their success.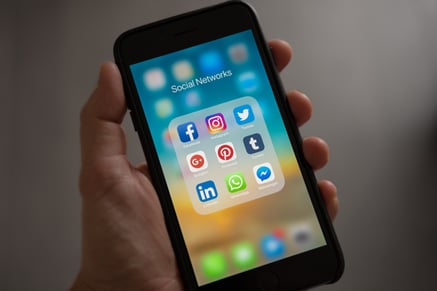 Build Better Relationships With Fans
It is your responsibility to maintain your relationship with your followers or supporters once you have created them. People are more willing to support artists with whom they feel a deep bond, thus cultivating the relationship you have with your supporters is critical.
There are numerous ways to stay in touch with and communicate with your supporters throughout the day. Do you respond to your own comments? Do you shout out followers when they tag you in a post? Do you follow back some of your fans? Do you go live with them and try to address their burning questions? All of these details can help you build a stronger relationship with each of your supporters individually.
Find Inspiration
You can meet and interact with people from all around the world by using social media. This can be priceless for artists since the more artists engage with the world, the more their art influences the audience and ultimately develops.
Thanks to social media, you can grow and broaden your concepts by seeing other artists' work and connecting with the artists themselves, resulting in creative ideas that are unique to you and your experiences.
Final Thoughts
Ultimately, using social media to market your art gives you the opportunity to grow your reputation and form loyal relationships with those who admire your work. However, entering the world of social media can be both overwhelming and intimidating. You may find yourself filled with more questions than answers. Therefore, working with a professional is essential. When you hire a professional, you gain access to top-performing material that will help you generate buzz and sell your art more effectively.