Are you a musician? Want to share your music with the world? Then you're in luck!
Nowadays, many aspiring musicians are taking their talent to social media. That's where TikTok comes in!
TikTok is well-known for its short videos, memes, music, and other funny and entertaining antics. As such, it's easy for up-and-coming musicians to get their music out there. With over 1 billion users, and available in over 150 countries, TikTok is a juggernaut platform that's ripe for not only exploration but also settlement.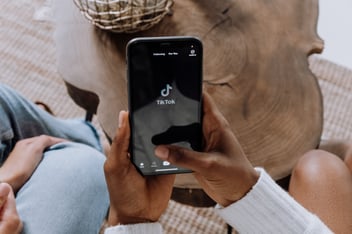 Want to go viral on TikTok? Be sure to follow these 5 tips, and watch your TikTok channel grow with adoring fans:
1. Upload To TikTok
"The first step in going viral on TikTok is to upload content," says Kimberly Watson, a marketing writer at Research Papers UK and Writinity. "If you want to upload music to TikTok, you can. One way to release music on TikTok is to do so through Ditto Music. Ditto is a site where you can upload and sell your music. As such, it's easy to integrate with TikTok, which makes it a great companion for the app. You can also share your music using other platforms like Apple Music and Spotify."
2. Create Challenges
TikTok is saturated with hashtags and challenges. With challenges, you're creating a sense of urgency, meaning that people must participate in order to gain publicity, prizes, and so on.
In your challenge video, it should have the following elements:
A set time period for people to enter (the urgency)
What prize(s) you'll give
The difficulty level
Shouting out people who participate in your challenge
Who's involved, if you're collaborating with another TikTok influencer (We'll talk more about collaborations later.)
Relevant hashtags, etc.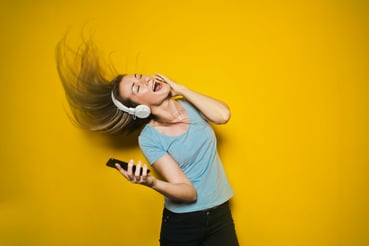 3. Use TikTok-Friendly Tracks
Now, TikTok has its own set of guidelines. One of the rules is that your content has to be TikTok-friendly. In other words, stay in the time limit. You have three different time frames to film your content: 15 seconds, 60 seconds, or (now) 3 minutes. However, music content is typically 15 seconds long. So, be sure to select catchy lyrics or interesting soundbites from your song that's about 15 seconds long, which is more than enough time to grab people's attention. Remember: Short videos perform really well.
4. Collaborate
"The power of collaboration is immense on TikTok," says Ron Rayburn, a business blogger at Draftbeyond. "In other words, collaborations are the currency for gaining publicity on the platform. So, be sure to follow and get acquainted with influencers that share your interests, music, and genre. Also, don't be afraid to follow influencers outside your niche. You'll be amazed to see who's following you and what niches they're from."
Here are some great ways to collaborate with influencers:
Create a dance routine with another influencer.
Allow influencers to duet your video. TikTok's "duet" feature allows other people to film either a reaction or to go along with your video.
Work with an influencer to have them use your song as a soundtrack on their video (and credit you for the music).
Allow influencers to lip-sync your song.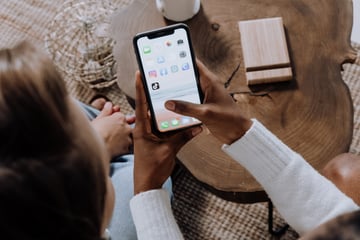 5. Have Fun! (No, Really!)
Finally, just have fun! No joke!
TikTok is one of the best platforms to create content on. People love to listen to great music. So, take advantage of the spotlight. TikTok gives you the time to shine, as you record your music, your quirks, and everything in between. Whatever floats your boat, upload it and watch people like and react to your work!
Conclusion
So, there you have it!
TikTok is great place for aspiring musicians to get famous online. All it takes is plenty of exposure. However, exposure starts with you.
As you get a feel of the app, and then start creating your musical content. Don't worry about making mistakes as you make your content. Believe it or not, that's how a lot of the most popular TikTok stars had started – they made mistakes, but they got back up and tried again. The same can be true for you.
Just to recap:
Upload content.
Don't be afraid to create TikTok challenges.
Make your tracks TikTok-friendly.
Collaborate with TikTok influencers like you. AND,
Have fun making TikTok videos!
As you keep in mind these helpful tips, pretty soon, you'll gain a significant fanbase on TikTok! Good luck!
Eula Skiles is a writer at Essay Writing Service and Dissertation Writing Services. She is also a contributing writer for Gumessays.com. As a content writer, she writes articles about digital marketing strategies, social media trends, and entrepreneurship.