EDM genres are being well received by the youngsters. Their popularity has been proven through the frequency of our chatting with each other about good EDM songs, producers and artists.
To help people, especially music producers, attain a more detailed view of currently favorite EDM genres, this article will summarize the characteristics of each genre based on the analysis of their sounds. Knowing what interests the young means you get the tool to produce music with catching tone and following the trend, which therefore raise your quality and profit.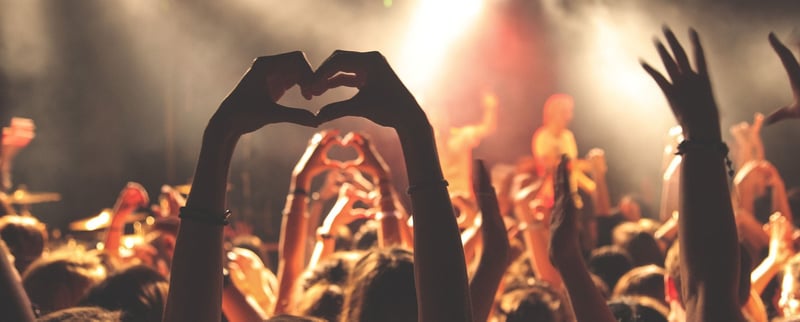 What is EDM?
The definition of EDM is covered briefly in its name: Electronic Dance Music, which is vibrant music created from electronic devices. The origin of EDM genres is the cowboy-disco in the 70s. Inheriting the excitement of the soaring voice and echoing through the "four-on-the-floor" rhythm accompanied by the bass guitar, background sounds from electric pianos and guitars make real yet virtual sound.
Composed of electronic instruments such as the Synthersizer, electronic drums and MIDI Sequencer, EDM has crept from the dance floors in the US to become the "trendy" and most popular music today.
EDM is divided into several categories, though the 4 following genres are recently loved by most music enthusiasts.
Techno
Techno is considered the most typical music in EDM music, originated from Detroit, Michigan, USA since the late 80's. This genre is infused with the most cheerful, vibrant, and most powerful melodies of all dance music genres.
Techno is made up of state-of-the-art instruments, of which the keyboard is the most used, combined with electronic drums and background bass to create a very unique and daring music genre.
Deep House / Melodic House
This is a small EDM branch of House that is popular with young people, often used by DJs in recent music parties and bars. Like its other counterparts, Deep house will be lively with the drum and bass sound. What makes it different is fast tempo.
Its distinction is shown through the bmp (beat per minute). For instance, the beat falls on 116-122 relatively, the length of a song is about 5-10 minutes.
The sound of music genre is the combination of many instruments including piano, flute, saxophone. This gives listeners the feeling of the romantic Caribbean ocean and relaxing vacation.
Regarding Deep House, music producers can't skip the WAProduction. The company offers a variety of Deep House sounds that meet any music tastes. This is really a quality reference for your producing. More than that, you even don't have to worry about the cost thanks to WAProduction's partnership with Couponupto.com. They are an online website that majors in providing customers the saving solutions by offering a vast coupon source for you to get a real bargain for. At this time, on the occasion of big events, there are many WAProduction discounts waiting you to grab.
Trance
Trance is a genre originated in Germany, then spreads throughout Europe. This emphasizes on electronic sounds and lasts until the end of the song.
Basically, Trance has many similarities to House, but it is said to have a easier listening tone compared to other genres like Hardhouse, Techno, Hardcore or Drum'n'Bass.
Speaking of DJs bringing Trance music to the public, it is impossible not to mention names like Armin Van Buuren and Above & Beyond.
Trap
This genre belongs to the Hiphop group of followers loving to mix many heavy sounds, with the liberal tone of the street artists. As its name, this music genre "traps" listeners by lots of extremely "catchy" sound effects.
The trait of Trap compared to other types of music is the 808 Roland electronic drum, which is used a lot to attract listeners.
Future House
This music, created by a Frenchman named Tchami, has been making waves in the international market since 2013. Young people always love the novelty, so they easily fall in love with modern breath like Future House.
The characteristic is the depth of the melody, the "drop" lies in the higher notes, more climax than Deep House in order to create a sound volume that suits the bigger sound festivals. The beat point falls to 120 -128bpm.
Dubstep
Dubstep was born in England around 1998. Unlike other music genres such as Trance or House, Dubstep has extremely heavy bass and drums accompanied by a voice that resonates in each tone.
Typical artists of Dubstep music are Skrillex, Rusko and Datsik.
Conclusion
Mentioned EDM genres are increasingly successful when becoming hot hits on the music charts. For young people, becoming either a fan or artists of this genre makes them feel sure that EDM genres always and will develop more in terms of the music quality.