We all can agree that the most used synthesizer plug-ins right now are Sylenth1 by Lennar Digital, Serum by xFer Record and Spire by Reveal Sound. With three of these amazing synthesizer plug-ins, you can basically design and achieve almost every trending sounds in the Electronic Music scene at the moment. This is because these three amazing plug-ins are being used by top level music producers like Martin Garrix, Hardwell or Skrillex as well.
However, these plug-ins can be a little costly to the starting or up-and-coming producers who cannot afford to pay that huge amount of money just to get a synthesizer plug-in. Sometimes if we are more willingly to test out synthesizers which come along with the DAW itself, we will be really amazed by their quality and functionality. As a FL Studio user myself, I have discovered 4 amazing native synthesizer plug-ins with FL Studio.
1. Sytrus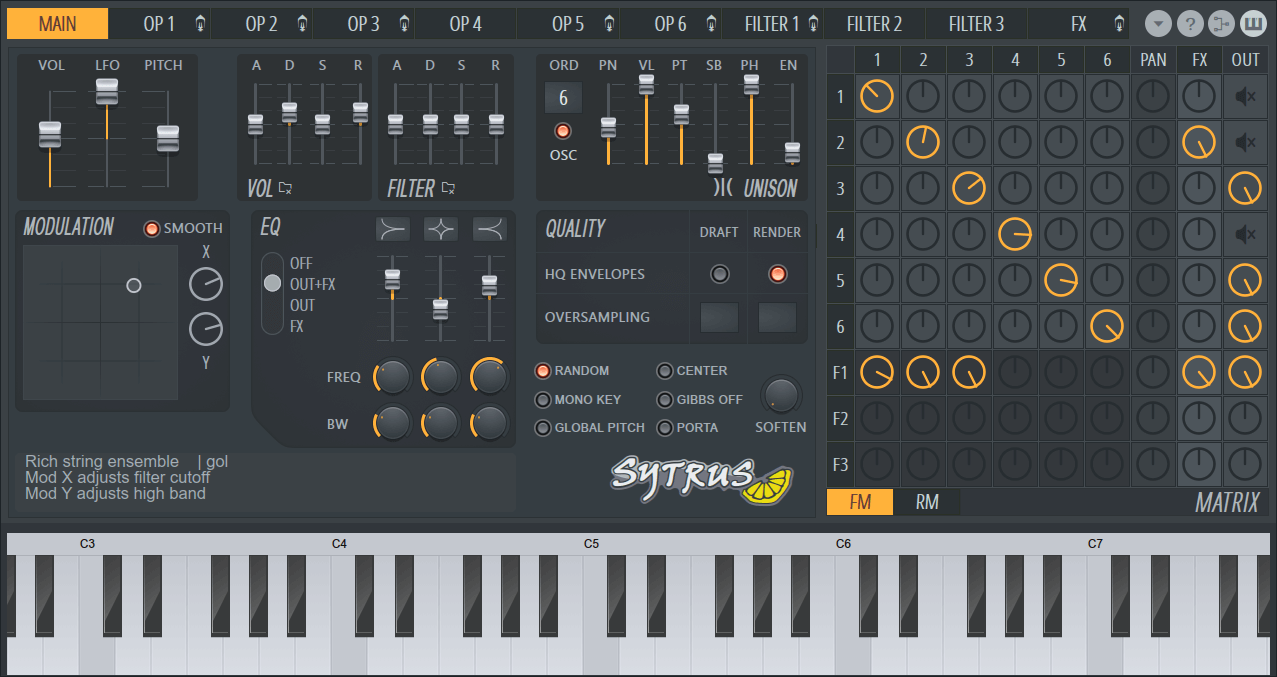 Sytrus is a powerful and versatile synthesizer featuring six customizable oscillators (operators). Sytrus uses a combination of subtractive synthesis, additive synthesis, FM synthesis and ring modulation, thus allowing sounds produced to range from drum sets to organs. Sytrus provides a large number of adjustments and controls, including shape shifting, harmonics editing, EQ, a modulator (which can control almost any parameter), several filters, reverb, delay, unison, detune, etc. CPU usage widely varies, mainly depending on effect settings, number of oscillators, and their settings. Sytrus comes with an array of presets covering many types of sounds. Dyro who is notorious for his dark bass house music recommends this plug-in and mentioned that Sytrus is one of his favourite synthesizers.
2. Harmor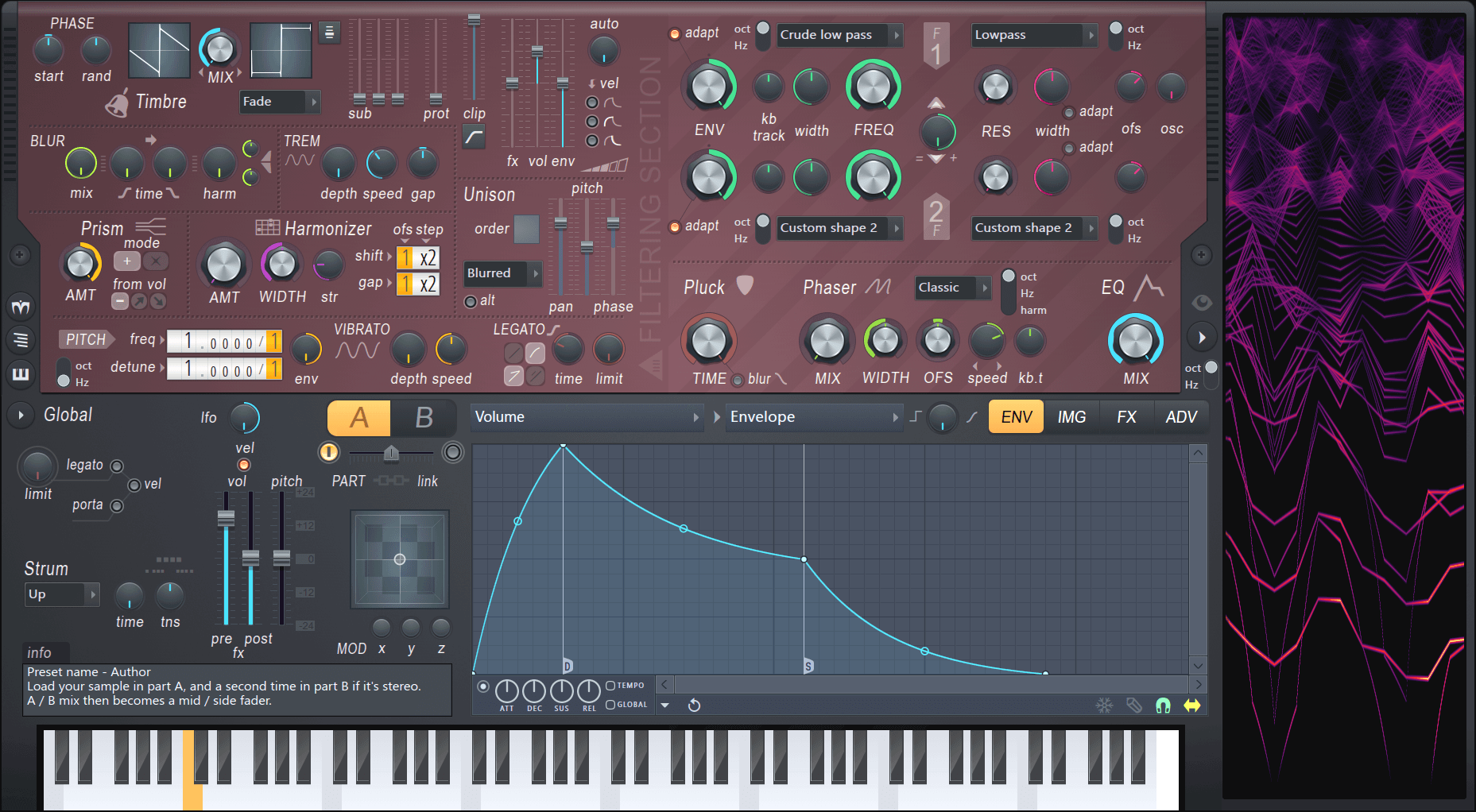 Like its predecessor Harmless, Harmor is powered by a powerful additive synthesis engine. Its modules will look familiar to subtractive synthesizer enthusiasts: oscillators, filters & phasers. These are featured in Harmor but, because they are performed on additive synthesis data, rather than audio, offer more freedom. Image Line's Harmor synthesis engine puts the parameters of additive and subtractive synthesis at your fingertips. With image synthesis reinvent your voice or any other audio sample - play with gain and pitch planes to tweak any imported image for interesting layers of sound. Restore or re-create an audio file using Harmor's resynthesis tools such as pitch shift or time stretch. When you've found the sound you're looking for, you'll need effects to polish it up - the included SFX has all the essentials including FL Studio's famous Soundgoodizer! Create a sound truly all-your-own with Image Line's Harmor synthesis engine. Famous Dubstep producer Virtual Riot uses this plug-in to design his crazy basses,
3. GMS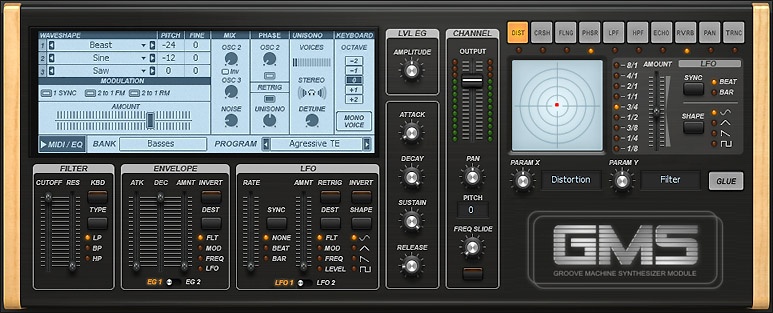 Groove Machine Synth is a multitimbral hybrid synthesizer & FX channel from Groove Machine. GMS comes with a variety of presets for you to explore and play with the synthesizer itself. It also allows the users to involve 3 types of modulation (Sync, Frequency Modulation & Ring Modulation) while designing their own unique sounds. There are 20+ of unique wavetables for you to play with if you're bored of the usual wavetables in Subtractive synthesis (saw, square & sine). It's definitely a great tool to achieve dirty basslines and filthy leads.
4. Toxic Biohazard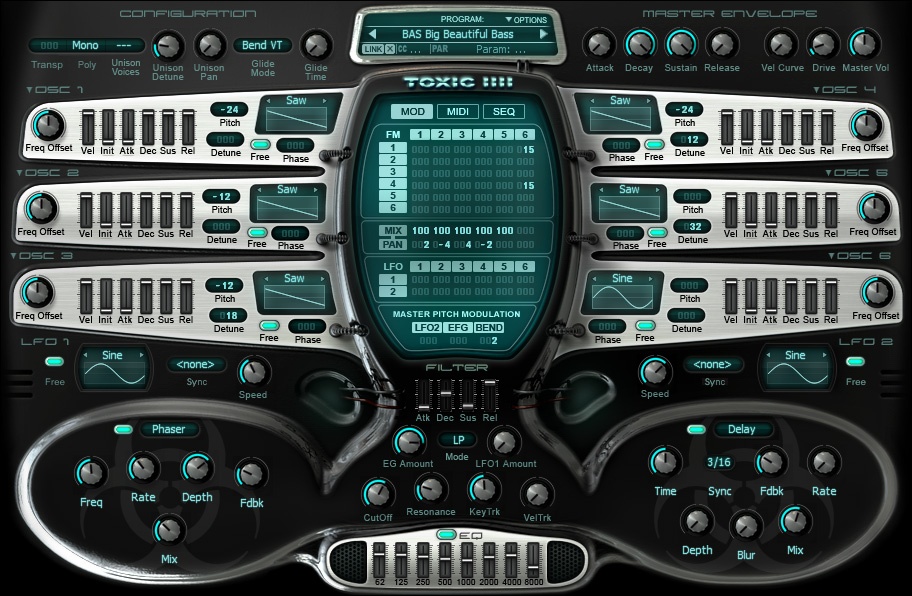 Image Line Toxic Biohazard FM and subtractive software synthesizer is the latest in the line of Toxic synthesizers. Toxic Biohazard builds on features of previous versions to bring you the most intense Toxic ever. Featuring a hybrid synthesis engine to bring together FM and subtractive synthesis, Biohazard is optimized to give you better sound quality and leaves the common headaches of soft-synths in the past. A new analog-modeled filter adds warmth and set of built-in effects make Image Line Toxic Biohazard FM and subtractive software synthesizer the best Toxic yet. Toxic Biohazard can be a good alternative to Sylenth1 by Lennar Digital or Spire by Reveal Sound as they are quite similar in their functionality.
Which native synthesizer plug-ins do you like the most in FL Studio?
Share with us in the comments below.
Stay happy and have fun producing.
W. A. Production team