Every music producer has his or her taste when it comes to the music they love, and their unique style of music production. With a vast amount of Plugins, Synthesizers, and Samples out there it can be hard to narrow down your favorites. These are some of the best, affordable subscription services for every type of music producer. Whether you're a beat maker, songwriter, or wanting to become a better audio engineer you'll find a ton of useful production tools to add to your library!

Loopademy – WA Production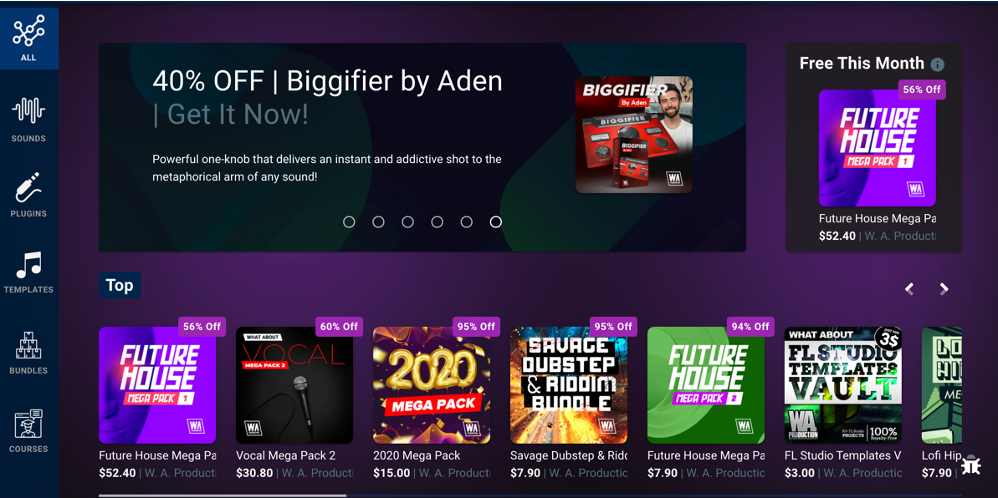 Loopademy is WA Production's very own platform for easy access to all of our plugins, educational tools, and sample libraries. Loopademy is run on a coin-based system that uses loop coins to purchase products. There are three subscription levels ranging from $6.90-$19.90 a month with the highest level giving you access to all of our audio plugins, courses, templates, and 800 sound slots including discounts on WA Production products! Our sounds range from dark and minimal sounds of techno to the smooth ambiance of a late-night lofi record. You'll see first-hand what goes into creating some of the most popular genres in the industry and how to better yourself as a music producer with Loopademy's extensive tutorials. With over 500,000 sounds and samples, it's a huge library of useful production tools and techniques for any producer.
Splice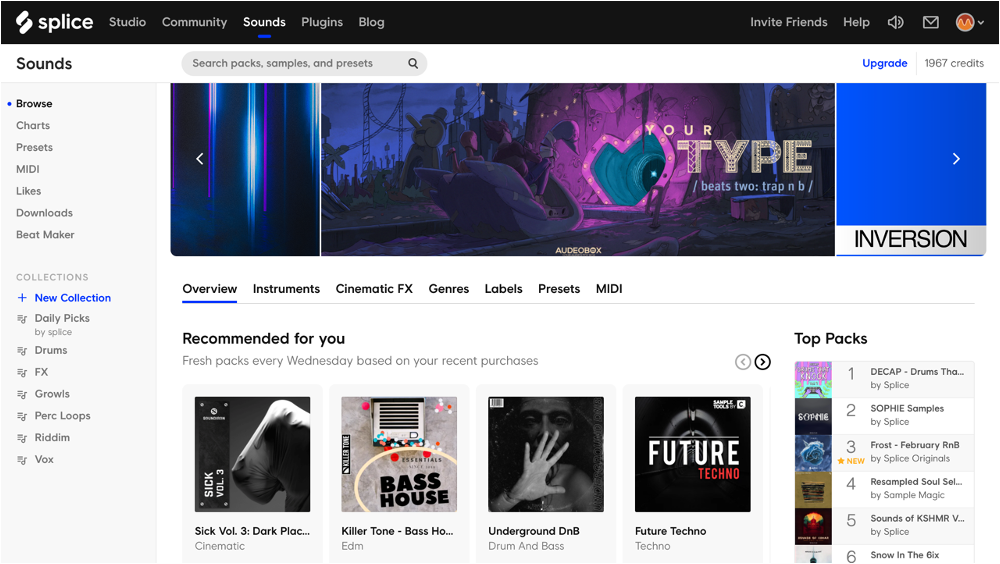 Splice is a monthly subscription service that runs off of a credit system. With one of the most popular and sizable sample libraries on the market, there's something for every music producer in any genre. You'll find present/sample packs from some of today's top producers, rent-to-own deals on popular plugins, and even samples designed for Film and Television. Splice is a go-to for finding just the right sample for a particular track or even starting an idea with a melody loop. With flexible subscription plans ranging from $7.99-$29.99 a month you can pay what you want and even if your subscription expires, you'll still be able to use the sounds you've already downloaded. With sample packs from the dubstep heavyweights like Virtual Riot, or Sullivan King to the old school hip-hop inspired sounds of J-Dilla himself you'll find the right sample for any project.
Arcade – Output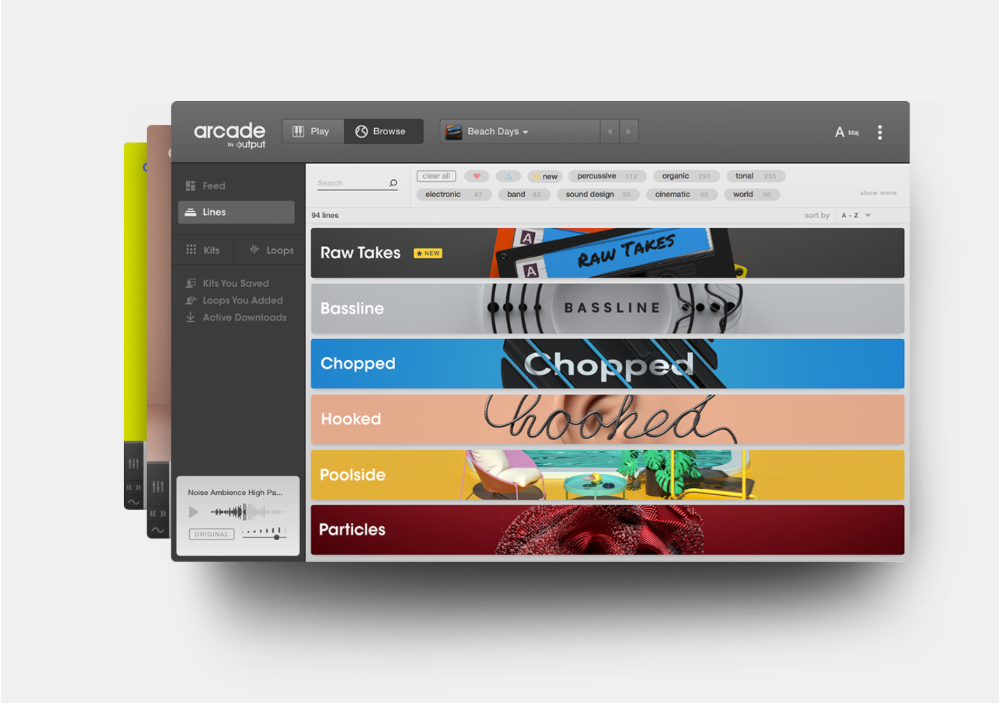 Arcade is a subscription-based plugin like you've never seen before. Famous for their innovative synthesizer and effect plugins such as Exhale and Signal, Output has developed a sampler plugin that allows you to edit and manipulate a large library of loops and samples. With over 40 different modules, Arcade is a sample playground designed with looping at the forefront. An easy-to-use interface makes scrubbing through kits and manipulating loops effortless. You can even upload your own loops to add them to Arcade's in-house sample editor, and Arcade will keep them locked to your project's tempo. Arcade is updated daily with new kits and loops for endless creativity. Arcade costs only $10 a month and has some of the most unique sounds in the industry.
The Waves Plugin Bundle - Waves

Waves has been giving us some of the best plugins in the industry since 1992 when they released their Q10 Parametric EQ. Since then, they've boasted some of the highest quality plugin bundles out there, and up until recently, their best bundles have cost upwards of $2,000! That all changed in 2020 when Waves announced they'd be offering up some of their best plugins for a subscription service. You can now pay from $6.99 - $19.99 a month for either the silver, gold, or platinum waves bundle. Each of the subscriptions comes with a base of 16 reverb, eq, imager, compressor, and distortion plugins. No matter which bundle you choose, you'll have an entire arsenal of audio engineering tools at your fingertips.
The Slate Digital All-Access Pass – Slate Digital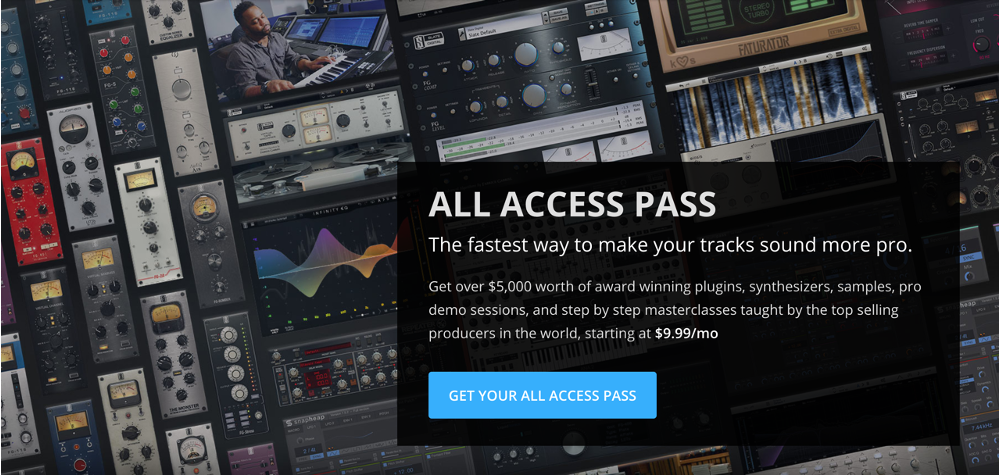 It's hard to fit everything that comes with a slate digital subscription in one paragraph. Over $5,000 worth of plugins from synthesizers including the legendary ANA 2. Audio engineering plugins that model some of the greatest pieces of hardware in history. State-of-the-art guitar plugins including amps, cabs, effects, and pedals. You'll even have access to the slate library of professional music production lessons from some of the most well-known pros in the industry. Slate Digital is a pioneer in music production and their subscription leaves nothing to be desired when it comes to creativity. Starting from $9.99 a month for a full year of Slate you'll have some of the best plugins in the game.
The Plugin Alliance Mega Pack – Plugin Alliance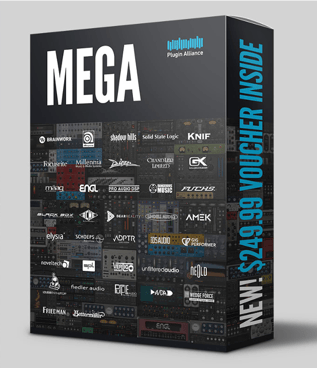 Plugin Alliance is up there with the best of the best. Their 126-plugin mega pack offers up the best they have to offer all for $24.99 a month. This pack includes analog modeled plugins, sound design effects, eq's, compressors, distortion plugins, stereo imagers, and many more. With top powerful plugins from Brainworx, Solid State Logic, and Shadow Hills, you'll have a master suite in audio engineering at your fingertips. You can even cancel your subscription at any time and any new plugins added to the bundle you'll receive at no extra charge.
Bonus Subscriptions
Here are a few unique subscriptions that aren't as broad as the ones mentioned above!
East-West Composer Cloud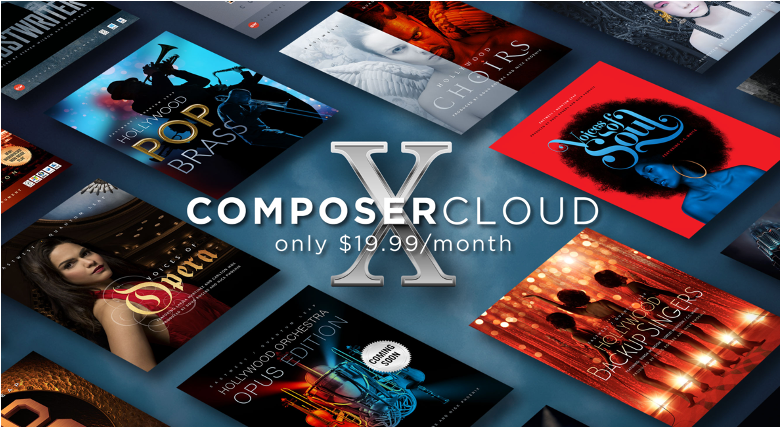 East-West has been producing quality sound for years. Their composer cloud is a suite of 40,000 instruments in 67 collections specifically designed with the composer in mind. Having its own standalone plugin, you can find exactly what you need in any of your compositions. At $19.99 a month, this is perfect for any musician or producer interested in composing or scoring music.
Auto-Tune Unlimited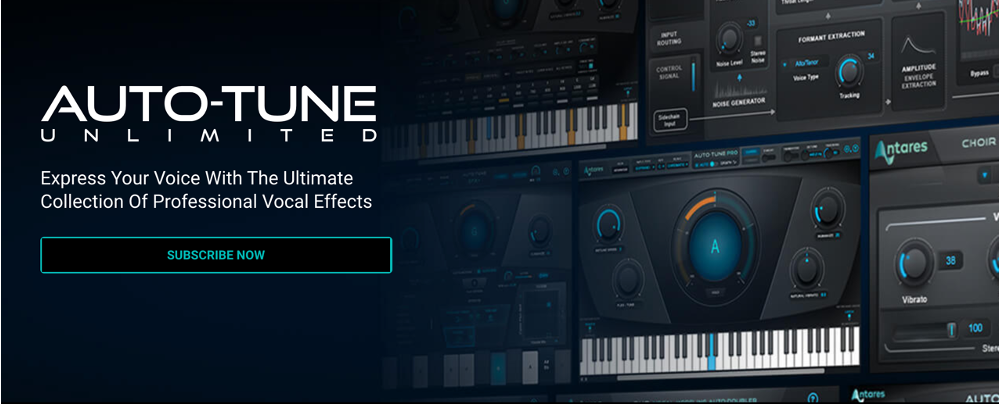 Auto-Tune is a must have for any vocalist or music producer working in vocals. Antares has released a subscription version for $24.99 a month that gives you access to every Auto-Tune product in their lineup. A must have for vocal tuning and pitch correction.
BackBlaze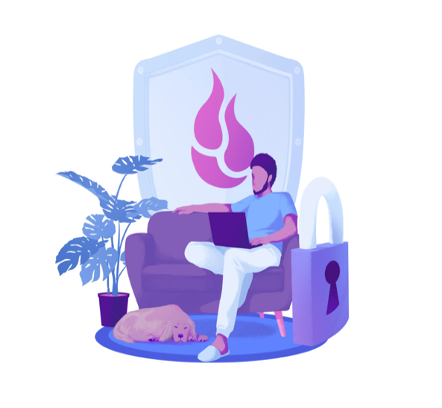 Now BackBlaze isn't necessarily for music production but backing up your hard drive is essential for peace of mind. You never know when something might happen to your computer and you could lose years' worth of samples, projects, or important documents. Having some sort of backup for your hard drive will save you grief in the long run. BackBlaze is a subscription that regularly backs up your hard drive including files, documents, photos, projects, and more. If anything happens you can download a few or all your files online. You can even have them ship a hard drive to your address in case your computer is fried. Either way any good backup will save you time and money in the long run.