Drums are one of main elements of a dance track which give the song its main energy.
In dance music, we want our main drums (kick drum, snares & tom) to be in key or sound harmonic when being played with the melody.
Today, I am going to show you guys 2 EASY ways to tune your drums without using any 3rd party plug-ins in FL Studio.
Before you start tuning your drums, you'll require to determine the key of your samples. I've covered this topic in my previous post about organizing your samples. Click here to read the article.
Let's get started.
Edison Method
Edison is a fully integrated audio editing and recording tool. It is a great tool for final touches as you can really dig deep into the details with this tool.
Steps:

In this example, my snare is in D and I want to tune it to be in F.
1. Drag and drop Edison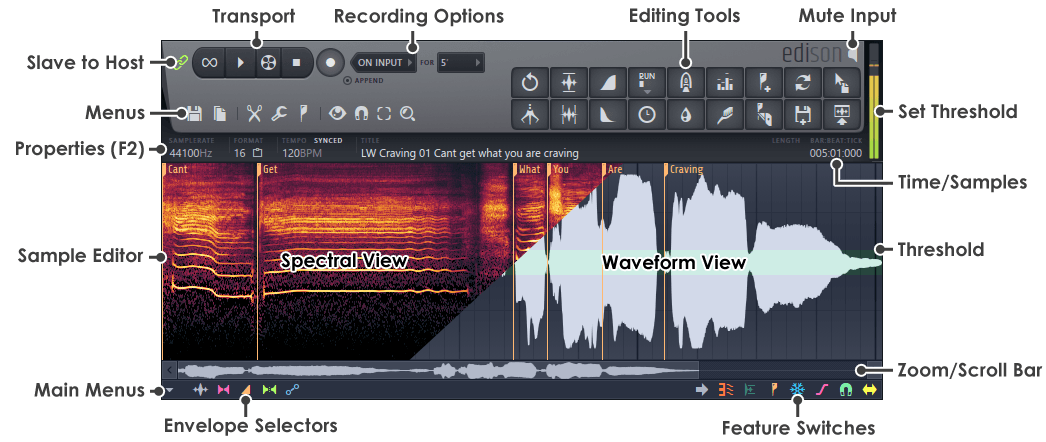 Open Edison in any of the mixer track. Just drag and drop the snare into Edison.
2. Time Stretch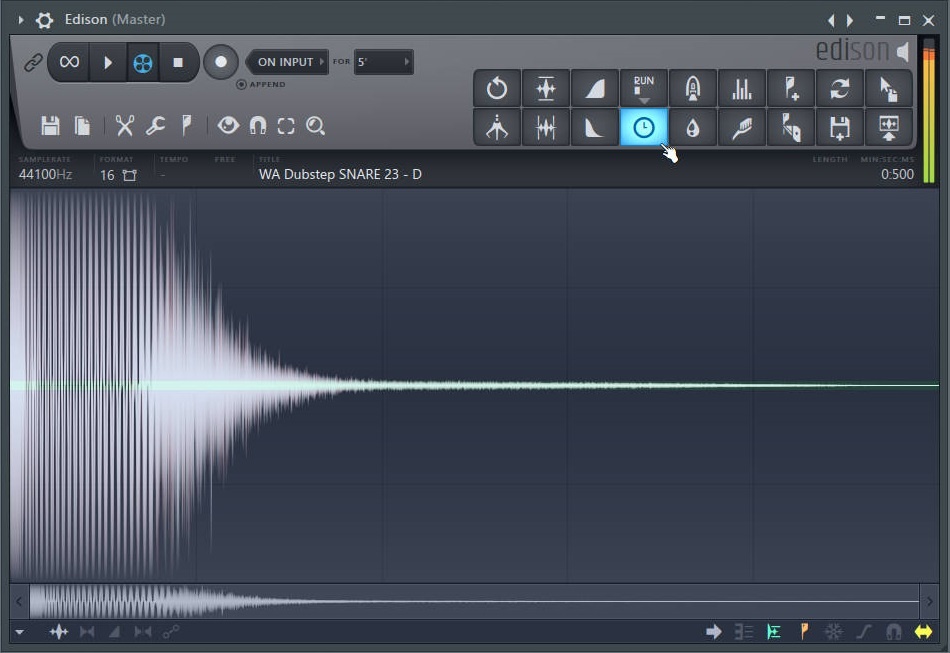 Click the clock icon to open time stretching options.
3. Pitch Coarse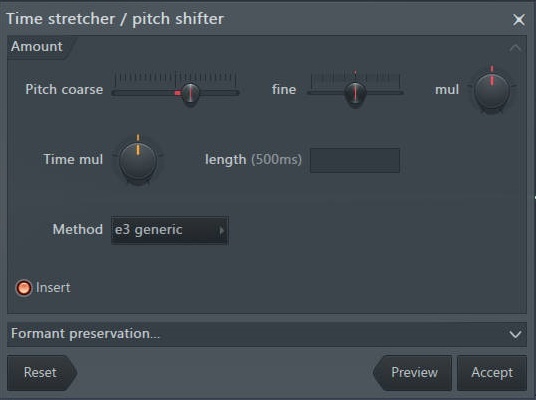 My snare is in D but I want it to be in F. Therefore, I want to pitch the snare up 3 semitones. Slide the pitch coarse slider to the right to add 3 semitones.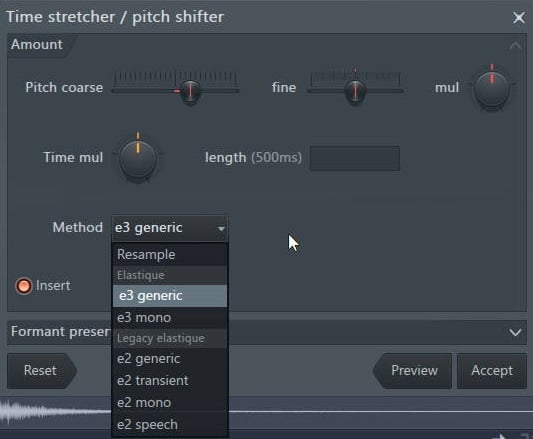 You can play with the methods available for pitch shifting. I personally prefer to use the "e3 generic" method on pitch shifting my drum samples.
4. Done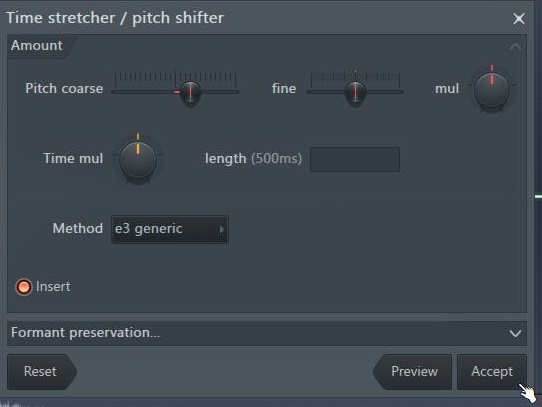 Click Accept and you're done.
Sampler Method
The Channel Sampler is an integrated, single-sample, sampler instrument useful for percussion and related one-shot sounds.
Steps: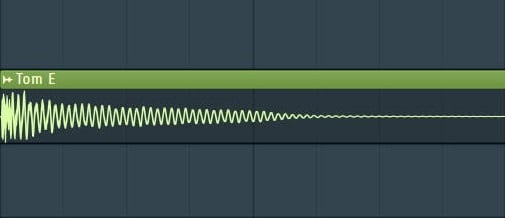 For instance, my tom is in E and I want it to be in F.
1. Sampler Channel Settings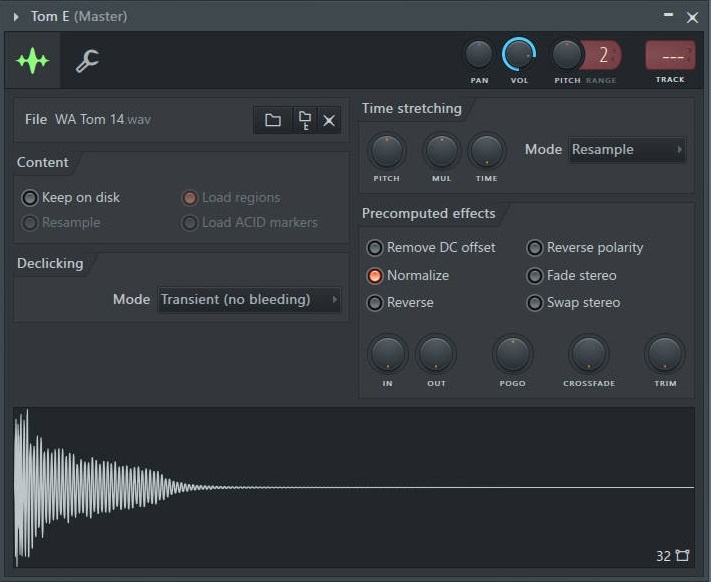 Double click the tom to open the sampler channel.
2. Time stretching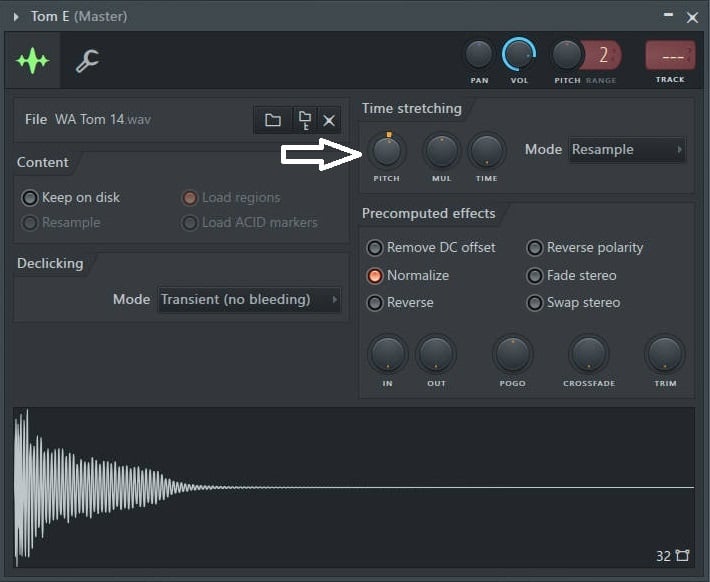 Adjust the pitch as shown in the picture to pitch-shift the sample. (Note: 100 cents = 1 semitone) In this case, I only need to increase 100 cents since I want pitch-shift my tom from E to F.
3. Mode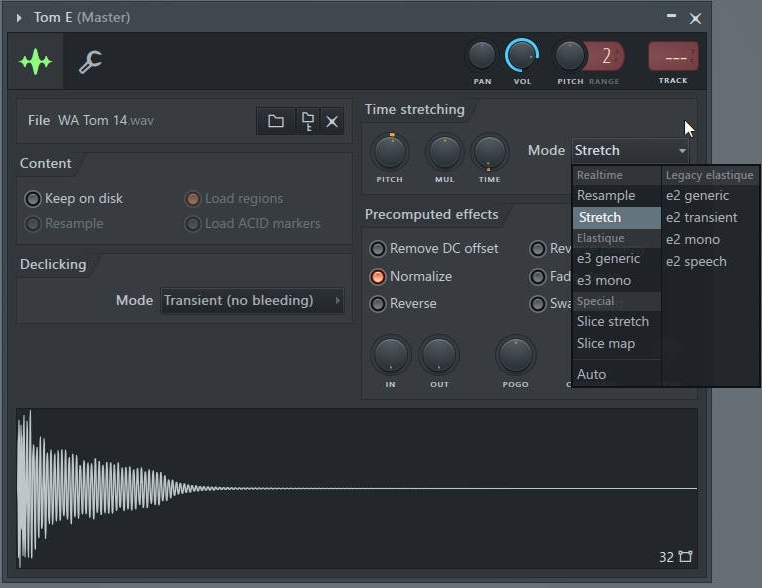 For pitch shifting in sampler channel, I like to use 'Stretch' and 'e3 generic' mode as they sound the most decent to me. Feel free to try each one of them.
Here are our favourite ways of tuning drums in FL Studio.
What's your favourite way of tuning your drums?
Share them in the comment below.
Thanks
Your W. A. Production
PS: We wrote an article on how to tune your kick drum. Check it out!