Welcome to part 2 of the Ultimate list of unique and weird audio plugin instruments and effects. As we all know too much seriousness and time staring at the same screen can result in a block or stagnation. A producer must always remember to take a break. Clearing your head allows you to return with a fresh mindset. So, take 15 minutes and check out some free weird and crazy plugins.
hand clap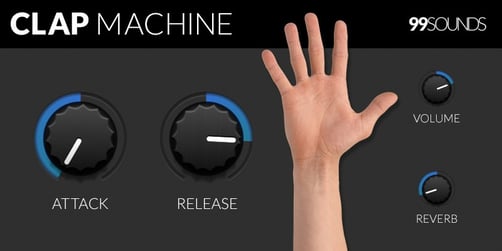 Clap Machine is based on a collection of natural hand clap samples.
The purpose of Clap Machine is to provide a quick and easy way to add natural sounding claps to your music. The plugin can be used to easily create rhythmic sequences, as well as natural sounding group claps (aka "gang" claps) by playing multiple notes at the same time. Clap Machine features four full octaves of clap sounds which have been recorded in different locations, with variable amounts of natural reverb.
Available Platforms
Windows (32-bit VST)

Windows (64-bit VST)

Mac OS (VST)
Mac OS (AU)
Download HERE
CRAZY LIQUOR & CHEESEBURGER PARTY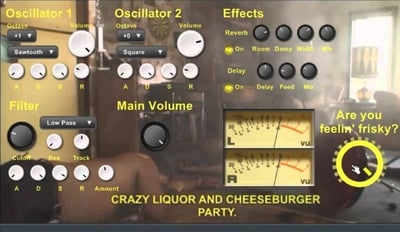 Crazy Liquor and Cheeseburger Party has two oscillators with 5 waveforms each. ADSR Envelope for each oscillator. One main filter with the usual types of filters to choose from. VU Meter for the left and right signals, I can't promise it won't go above 0 dB and destroy your ears and speakers but at least I've taken certain precautions to avoid it. Reverb and a non-synchronized delay are the only effects, kind of. It depends, are you feelin' frisky? Because if you are, there's a special kind of drunken, passed out, effect for you. ONLY IF YOU'RE FEELIN' FRISKY!
Available Platforms
Download HERE
DYNAMITE COWBELL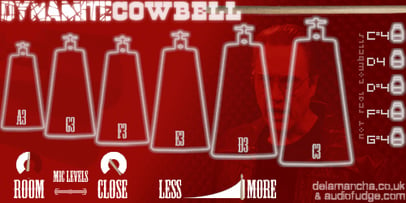 Dynamite cowbell brings you more cowbell than even Gene Frenkle can deliver. Featuring 1 cow,6 cowbells mapped to midi keys, 5 velocity layers, close and room mic levels, damping control, and 5 bonus digibells.
Available Platforms
Download HERE
PSYMON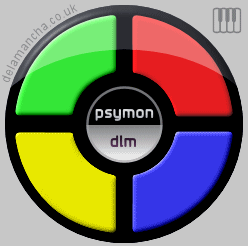 Psymon is a series of single-waveform, retro, lo-fi noise makers. Whilst faithfully recreating the 'speaker in a box' sound of the original game, Psymon takes a bold leap into the 21st century. You are no longer limited to the 4 notes of the game, but can use every single note on your midi keyboard. With a simple press of the keyboard icon you can bring modern technology to bear and have each note sustain whilst your midi key is pressed. Not only that, but the notes become velocity sensitive too. The very best of retro sound and cutting-edge technology, Psymon says "download me".
Available Platforms
Download HERE
KITCHEN SYNC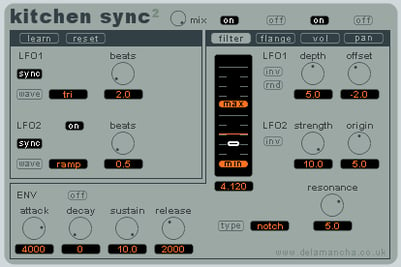 kitchen sync is a tempo-sync complex LFO that modulates 4 functions, 4 state filter (LP, HP, BP, notch), flanger, volume, and panning. Both LFOs can be synced to start. ADSR envelope can be triggered by any midi note on message. LFO 1 phase, depth and offset can be different for each effect. LFO 2 phase, strength and origin can be different for each effect. ADSR envelope is independent for each effect. LFO depth can be randomized each cycle.
Available Platform
Download HERE
SUMO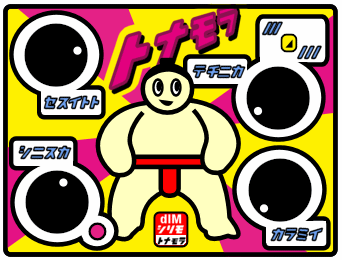 Sumo is an effect plugin to make any sound as fat as you like. It's good for fattening up leads and basses, adding some weight to pads, making your vocals chubby and your drums obese. This limited edition Japanese import version comes with these instructions. Adjust each button for another taste of revolutionary lard. From selection detune of pressing, lag and deformation.
Available Platform
Download HERE
AMUSING SOUNDS OF THE BODY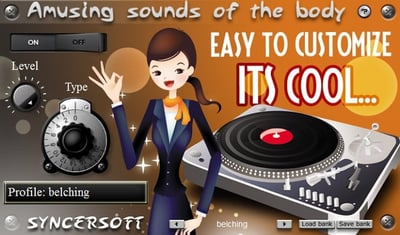 Amusing sounds of the body is a VSTi which adds the sound and atmosphere of amusing recordings to your tracks and mixes. The purpose of the plug-in is to add sounds typically found in the body. For this goal, it has 21 sound profiles, including the sound of sniff, pee, itches, farts, etc.
Available Platform
Download HERE

WTF FAT ASS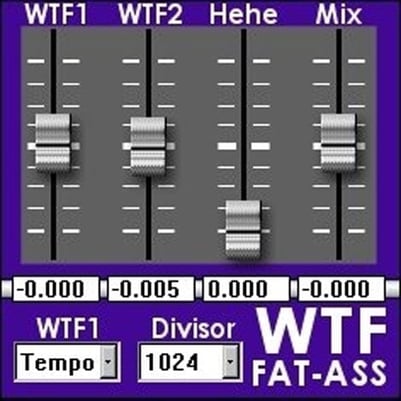 WTF Fat Ass is a sound mangler that is a little left of the middle.Made with Synthedit, it comprises of some of the latest modular technology by Pilchard, Jeff Mc Clintock, Chris Kerry and David Haupt. Effects include Delay, Chorus, Flanger, Pitcher, harmonic shifter, a reverser and sonic assault barrage all in one pocket sized pouch.
Available Platform
Download HERE
STYLOPHONE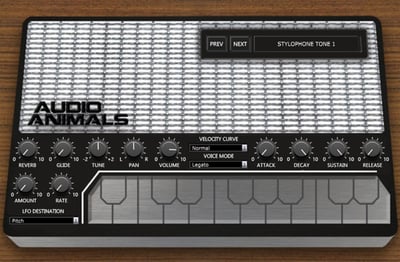 Stylophone is an exact emulation of the original stylophone made famous in the late 60's early 70's. The GUI styling is identical to the original hardware with a few additional parameters and controls. Additional parameters include volume, pan, reverb, glide, tune and ADSR. Oscillator waveforms have been recorded directly using the units built in jack. Each of the 4 oscillator has it's own unique tone and can be switched. All samples are recorded in 24bit/44,100kHz wav.
Available Platform
Download HERE
TARABIA

Tarabia Distortion is a distortion plug in effect that nicely destroy your sounds. Kicks becomes DnB Kicks, Snares becomes very consistent. On audio loops, it produces nice distortions artifacts.
Available Platforms
Windows (32-bit VST)

Windows (64-bit VST)

Mac OS (VST)
Mac OS (AU)
Download HERE
MEDICINE BELL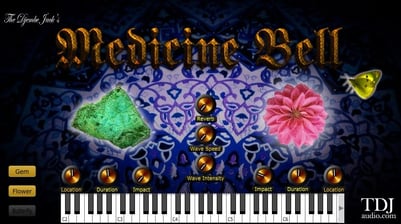 Medicine Bell is a chime and bell instrument designed for versatility. Medicine Bell has proven to be interesting and captivating across a wide range of notes. In the higher notes one can create a delightful chime effect, the middle range is great for ambiance and leads, and the lower octaves surprised us all, resulting in deep waves that create space for the mind and soul, when altered with "impact" "wave intensity" and "wave speed" some truly mind/mood altering sounds can begin to take shape.
Available Platforms
Windows (32-bit VST)

Windows (64-bit VST)

Mac OS (VST)
Mac OS (AU)
Download HERE
KEYWRITER
Keywriter reproduces the sounds of the German typewriter Erika. Can be used as a unusual rhythm machine, and as a tool for special effects. Full range of typewriter sounds. Stereo control. Drive control and offers low CPU usage.
Available Platforms
Download HERE
RAY GUN NOISE MAKER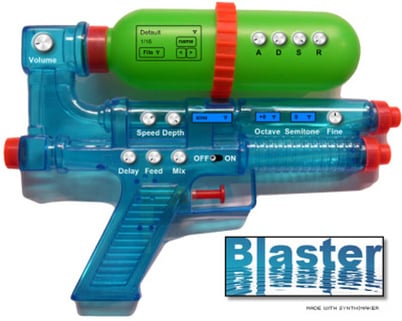 Ray Gun Noise Maker is a blaster offering 1 oscillator (sine, square, saw, triangle, noise, half-sine, tri-saw). Features include, ADSR Amp envelope. LFO speed and depth controls. On board ping-pong delay. And 16 presets.
Available Platforms
Download HERE
RAIN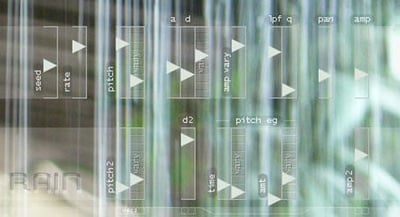 Rain is a low CPU emulation using subtractive synthesis. Simple enough.
Available Platforms
Download HERE
Glass Armanica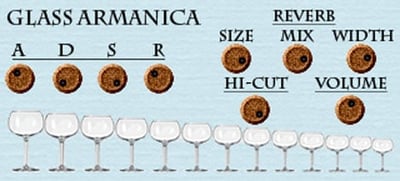 Glass Armanica is a sample based recreation of Benjamin Franklin's rubbed glass instrument known as the Glass Harmonica, Armonium, Hydrocrystalophone, or Armonica. The samples were created by filling wine glasses with water and tuning them with a chromatic tuner to the appropriate pitches. I used an Oktava MC-012 cardioid condenser microphone running into a Seventh Circle C84 Preamp.
Available Platforms
Download HERE
Harmonium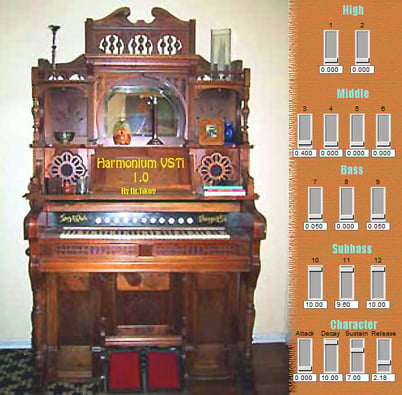 This synth is based on samples of real 19th century Harmonium in Moscow. Vitaly Kataev is the Harmonium owner. It has very warm and realistic sound. This synth is 3 semitones lower than it must be. So use +3 semitones in your sequencer.
Available Platforms
Download HERE
Buushlaaden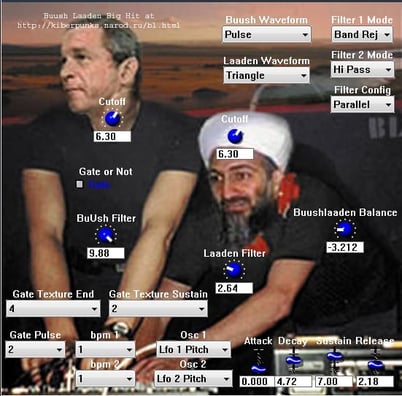 Buushlaaden VSTi is tempo-synced and creates rhythmic textures that can be used in experimental electronica. Oddly enough its creators website was visited by government agencies.
Available Platforms
Download HERE
Well guys that abut sums it up for unique and crazy audio plugin instruments and effects. This time. We will continue to build our collection of oddities and return again to share them with you. Until then, remember to take a break and try something weird. You never know when it could add something unexpectadly unique to your next mix.