Modulation plugins are mostly responsible for creating defining characteristics to specific mix elements. Devices like EQ and compression generally build the framework of your mix, where modulation is used to add color and texture. Modulation can also be used to turn regular sounds into something completely new - and sometimes abnormal. There is an abundance of modulation plugins available in the modern age, and we've selected some of this year's best options thus far. These plugins can be used across most major DAWs and work wonderfully over a large span of genres.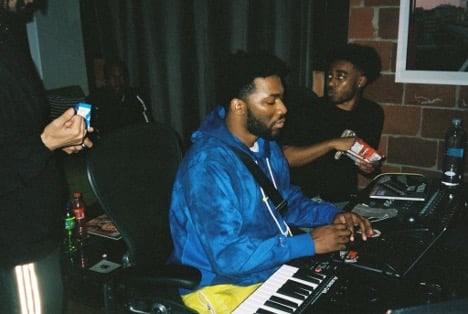 The flange is one of the more recognizable modulations and was first popularized by artists like The Beatles during the 1960s. Valhalla's Space Modulation offers some stunning options for this effects type and comes housed in a light and CPU-friendly GUI. Users are treated to a handy shortlist of flange modes which range from simple up and down movements to more complex pitch and delay shifting motions.
The device features some basic but useful controls for accurate sound morphing and shaping options. These features include feedback, depth, and mix dial for blending, as well as a rate and manual dial for timing adjustments. Like most of the Valhalla plugins, the device comes with a great list of presets - including some that act as reverb and delay units. All in all, Valhalla's Space Modulation is a surprisingly diverse and extensive device for something with such a minimal aesthetic.
Goodhertz is one of the freshest names in plugin production and has released a series of handy high-quality VSTs. The Trem Control is a fine example of their skills and offers producers a light, but extremely powerful tremolo device. Trem Control uses a variety of LFOs to introduce amplitude modulation to a signal. The device lets users pick their desired waveshape, which can be synced to BPM or set to manual Hz speed. The waveshape can also be multiplied to various degrees for subtle to intense modulation options.
Trem Control's ultra-slick user interface features a discrete but powerful dropdown menu with added effects options. In this window, users can add further shaping to their LFOs, and make use of the onboard compressor for dynamic control. The device also comes with its own tube-style amplifier to let users layer some extra grit to their modulations. At the end of the device chain is an output and trim dial for precise volume control of your overall. Tremolo can sometimes be a tricky effect to work with, but the Trem Control definitely makes it both easy and exciting for creators to use.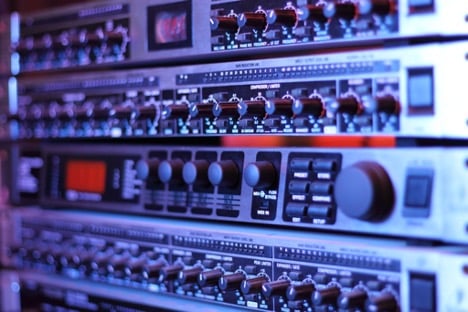 The Tricerachorus by Eventide is a stunning tribute to the analog chorus pedals of the '70s and 80s eras. The device has an extremely healthy intuitive GU, and its effects are modeled on actual stompbox and rack units. There are two primary chorus modes: Chorus which uses stompbox modeling, and Chorale, which utilizes rackmount emulation. The latter mode introduces two 3 phase LFOs into the modulation chain, and this can be used to generate some dizzying mix motion.
Users are also treated to a generous amount of modulation control with the Tricerachorus plugin. There are full depth and mix controls for blending, as well as reft and light panning dials for precise stereo image placement. Added to the effects chain is a Swirl trigger, which brings in a flange-type texture for some extra harmonic character. Naturally, this plugin sounds amazing on instruments like guitar and keys - but it can also be used on other elements like vocals and even percussion or drums.
Soundtoys may not make the flashiest plugins on the current producer scope, but the ones they do make are very reliable. The Phase Mistress is made up of a handful of emulations of classic phasing equipment and techniques. Users can generate up to 24 stages of phasing to their signal to create some seriously avant-garde textures. Included in the device are an in-depth rhythm and waveshape editor that lets users manually draw in their preferred modulation behaviors.
To give users some added modulation control, Soundtoys have added a Smoothing dial into their latest version of Phase Mistress. This function is crucial for removing any overly harsh or excessive noise that is generated through phasing. The device also comes with 69 presets that range from smooth and subtle to wild and experimental. This plugin is a must-have for any artist that wants to add some classic sound psychedelic textures to their mix.
Venom is one of the most intriguing modulation plugins to come out in recent times. The concept of spectral shifting might be foreign to most, as Venom produces its own signature modulation. The device works with a two-stage processing system. The first stage captures an incoming signal in the freeze-form much like what you would find on a reverb or delay device. The second stage processes the captured signal with a variety of effects to create some unique spatial motion within a mix.
The Venom shifter comes with 7 primary FX types, which can be chained to create custom racks that users can save as a preset. The device also comes with filters to let users dial in their effects to specific frequency regions, as well as a visualizer for real-time feedback on frequency responses. The Venom device has taken the traditional reverb concept and given it an exciting facelift, and this is a sound we are sure to hear frequently on future productions.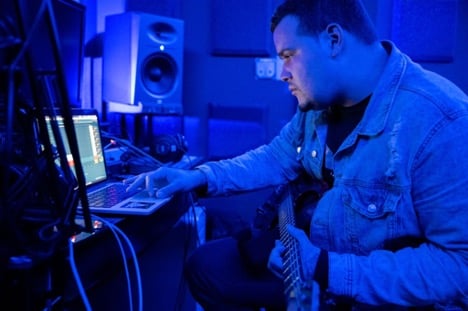 Final Thoughts
The devices listed above are sure to offer users an incredibly dense and diverse toolkit for most modulation purposes. They can each be used independently or can be chained together in a multitude of ways to generate a nearly endless supply of spatial tricks and treatments. Thanks for reading through our list of the top modulation plugins of 2022.