It's safe to say that any aspiring composer or producer should have quick access to their own piano. Pianos and keyboards are some of the most useful tools to utilize for creating and developing arrangements. With this in mind, it's also fair to acknowledge that not everyone has the resources or space to bring a piano into their studio setup. Thankfully, there are a ton of amazing VSTs that give you studio-quality piano sounds and save you considerable money. As there are so many of these VSTs to shop through, we've compiled a shortlist of some of the best piano and keyboard plugins for your DAW.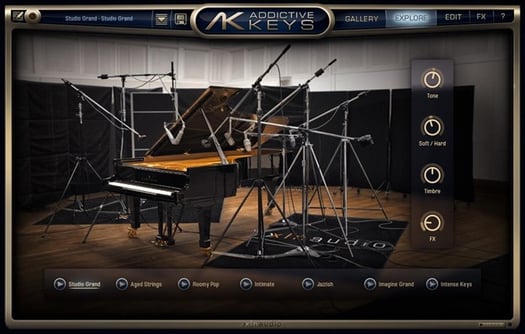 Addictive Keys by XLN Audio
Many producers enjoy and recommend Addictive Keys for its affordability and its highly CPU-friendly processing. The plugin serves as a platform for 4 primary Addictive Keys instrument bundles - a grand piano, an upright, an electric piano, and a final collection of warmer toned Rhodes MK1 Stage Piano. Each of these instrument bundles has a distinct richness about them that's not common for plugins at this price point.
The Addictive Keys is incredibly light on your PC's ram, which is very handy if you wish to run large sessions with lots of tracks or instruments. The user interface takes a few minutes of fiddling to get used to, but shouldn't be too much trouble for the average person to navigate. Each respective instrument carries a humble handful of dials and knobs relative to their actual design, which you can adjust with a simple click of the mouse. Most of the essential mechanical piano expressions are available within Addictive Keys, although anyone that needs absolute precision with their compositions might need to test a more expensive option.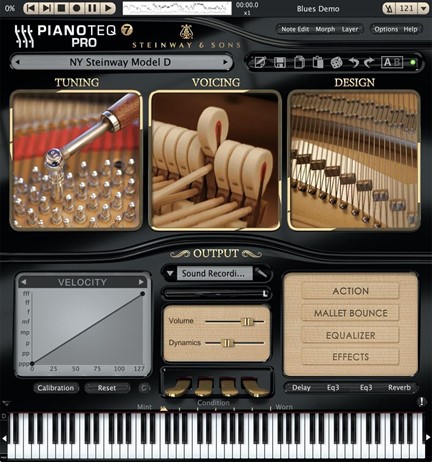 Modartt Pianoteq
Pianoteq offers users amazing versatility for such a compact plugin. The VST works with an instrument modeling system to create extremely lifelike recreations of some classic pianos. The use of a modeling system means that you'll save precious hard drive space on hefty sample libraries. The plugin comes with a series of wonderful emulations of popular brands such as Steinway & Sons, Pertof, and Bechstein - all of which sounds quite close to the real thing.
Pianoteq comes with a handful of basic but useful add-ons. Users can make use of the layering feature to blend a mixture of instruments together, as well as the morphing function to create more arbitrary sounds. While Pianoteq isn't the most extensive VST on this list, it packs a reasonable amount of punch for its size and sounds great over a wide range of music genres.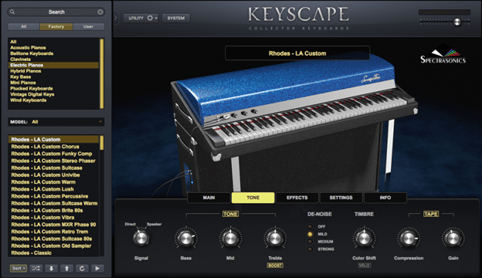 Keyscape by Spectrasonics
Keyscape may be one of the most detailed pianos and keyboard VSTs in recent years. The plugin's greatest asset is the insane list of instrument emulations on offer within its library. There is an overwhelming abundance of pianos, electronic pianos, keyboards, organs, and other sounds for users to enjoy. Each respective patch comes with a set of unique tone and expression controls for intensively accurate sound-shaping possibilities. In total, there are more than 500 sounds to choose from in the Keyscape library, including some tasteful, lush-sounding hybrid patches created exclusively for the plugin.
The amount of effort put into this plugin really shows even after a few minutes of use. The resampling methods that have been used to create these sounds capture all the fundamental mechanics of piano playing terrifically. Owners of Omnisphere will be pleased to know that Keyscape's library seamlessly integrates with this plugin as well.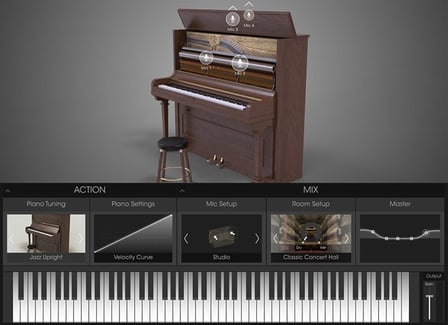 Arturia Piano V2
The team from Arturia are well known for putting out reliable plugins of good quality. The Piano V2 is one such example of their amazing workmanship and producer-friendly approach to VSTs. The plugin comes with 12 piano models, each with a unique tone and flavor. Options range from American grand pianos to classic uprights and more.
Piano V2 plays host to a stunningly attractive and straightforward user interface. Every controllable parameter is one click away, and the GUI has a very intuitive layout about it. Users can adjust the tonal properties of their pianos, as well as the sound of the environment your piano is played in. Users can easily change the room dynamics of their patches, and even move the mic placements of your piano patch which gives the plugin a proper studio-ready appeal. Arturia's Piano V2 is the perfect option for anyone that prioritizes a good workflow while producing.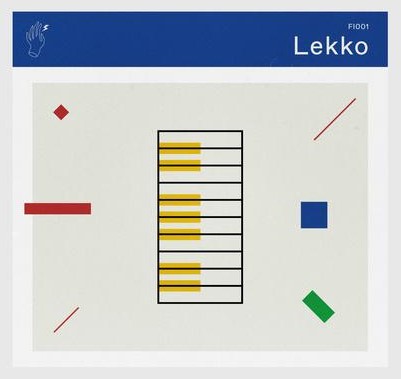 Felt Instruments Lekko
The wonderful thing about pianos and keyboards is that they leave so much space open for effects and modulation. Lekko by Felt instruments is a unique and highly compact VST that features a single piano emulation. The piano used is a vintage Scandinavian upright, which has been beautifully recorded for some rich-sounding samples.
Thanks to its design, the plugin only requires this one piano as its interface allows you to stretch and tweak its parameters to some interesting degrees. Users can control the attack and release and tightness parameters, as well as the key noise amount for harmonic content. There are a few types of echo and reverb units that add rich spatial elements to your piano sound. Most of the modulations end up sounding quite large and dreamy and would suit softer styles of music like Lo-Fi, Ambient, or Downtempo.
Final Thoughts
There are few instruments as expressive and captivating as the piano or keyboard. So many timeless songs and records use the instrument as a foundation upon which to build their melodic structures. Thanks to plugins like the ones listed above, it's now easier than ever to bring the instrument into your home studio setup without breaking the bank. There should be something on this list to suit most producers.