Welcome to an amazing list that is filled with the newest FREE VST plugins for creating electronic music.
This list covers a diverse selection of VST instruments and effects for both PC and Mac systems. Multiple format options that will work with most DAWs, and are great for creating anything from Chill & Downtempo, Future & Bass House, Cinematic and more.
Get ready to let the downloads begin, let's take a look at the newest FREE VST plugins.
W. A. PRODUCTION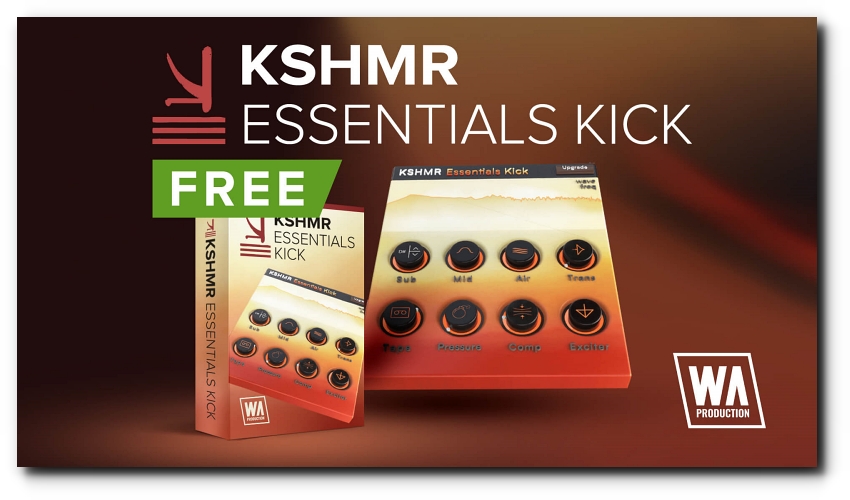 KSHMR Essentials Kick is a union better than peanut butter and jelly. W. A. Production and KSHMR deliver an astounding way to dial in the perfect kick for any genre. Just load up any kick sound and watch this lightweight plugin do the rest. Easy to operate and unreal results.
For more information and to download KSHMR Essentials Kick, click HERE.
QUIET MUSIC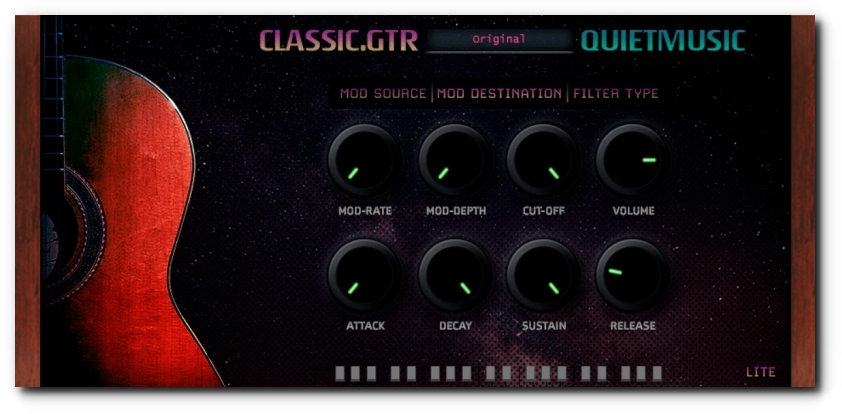 Classic.Gtr Lite from Quiet Music is a free multi-sampled classical guitar plugin for Windows and Mac available in VST/VST3/AU formats.
The original samples were recorded from a basic guitar at 24-bit 96kHz, processed with various effects, and later converted to FLAC 24-bit 44kHz, each preset containing 43 samples. In this free version, you have 7 presets selected from the full Classic.Gtr version, which contains 38 presets [1634 samples].
For more information and to download Classic Gtr Lite, click HERE.
Also available FREE from Quiet Music:
FANAN TEAM PRO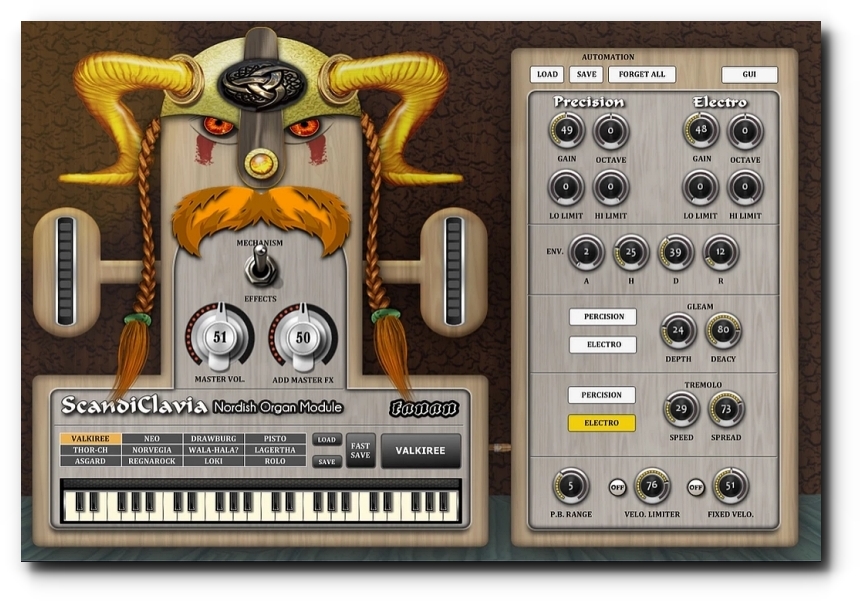 Scandiclavia from Fanan Team Pro is a tiny size virtual analog Nordish organ module that works in an open mixer format and enhanced with some new exciting features. First, an improved 2 32-bit top quality waveform engine with incredibly high dynamic range oscillators to generate 2 organ modules emulation, each with its own size and color: precision organ and Hammond style electric organ. Scandiclavia is inspired by the great Nord hardware organ sound, although using a slightly different synthesis approach.

For more information and to download Scandaclavia, click HERE.
Also available FREE from Fanan Team Pro
FLANDERSH TECH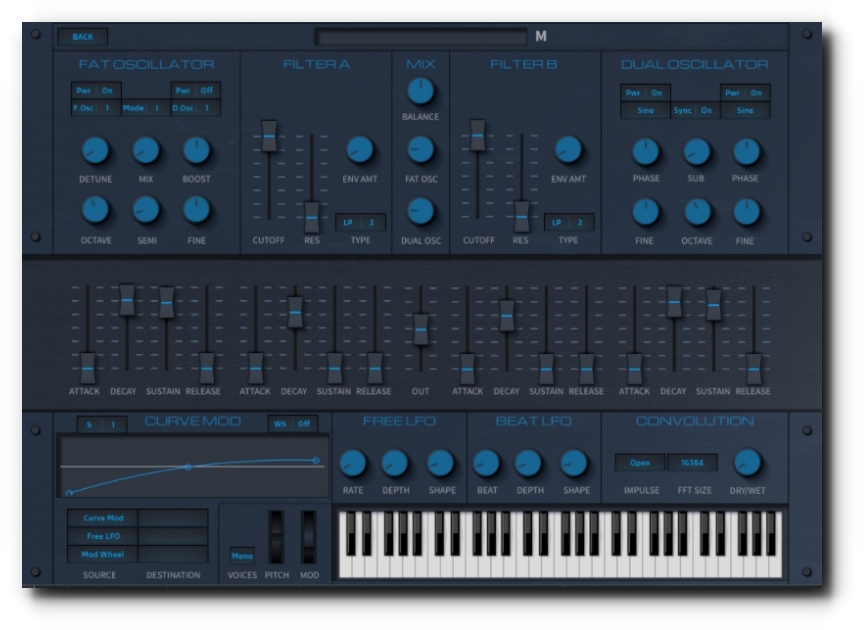 Tonetta Blue from Flandersh Tech is a semi-modular 8-voices polyphonic synthesizer. The frontside spots a clutter-free environment for quick tweaking of the sound, whereas the backside spots a modular environment for additional modulation of the sound.
For more information and to download Tonetta Blue from Flandersh Tech, click HERE.
NEWFANGLED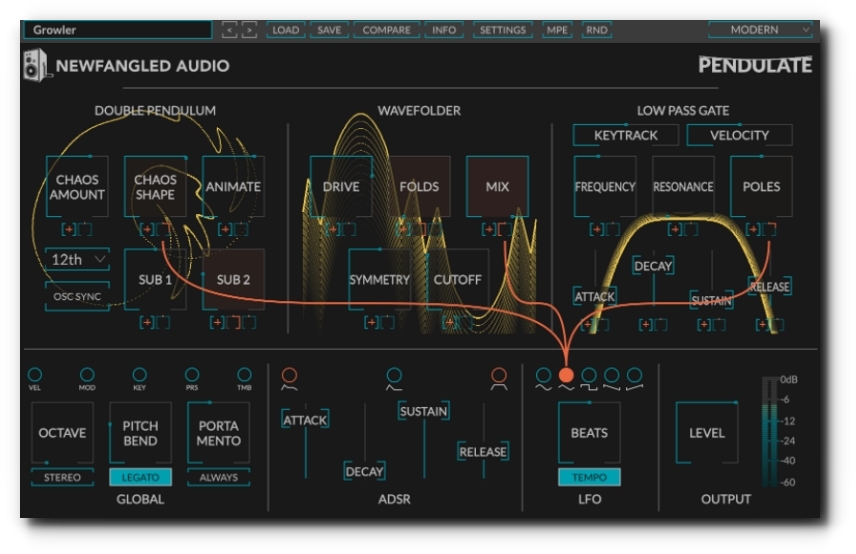 For those bored of the same old synth sounds, Newfangled Audio's Pendulate offers something truly new. Most synthesizers sound similar because they're based on the same technologies. Pendulate is a chaotic mono synth that uses a brand-new oscillator technique to create previously unheard sounds – biting basses, searing leads, and gritty textures. Pendulate, distributed by Eventide, is available for immediate download free of charge.
For more information and to download Newfangled Audio's Pendulate, click HERE.
DIGINOIZ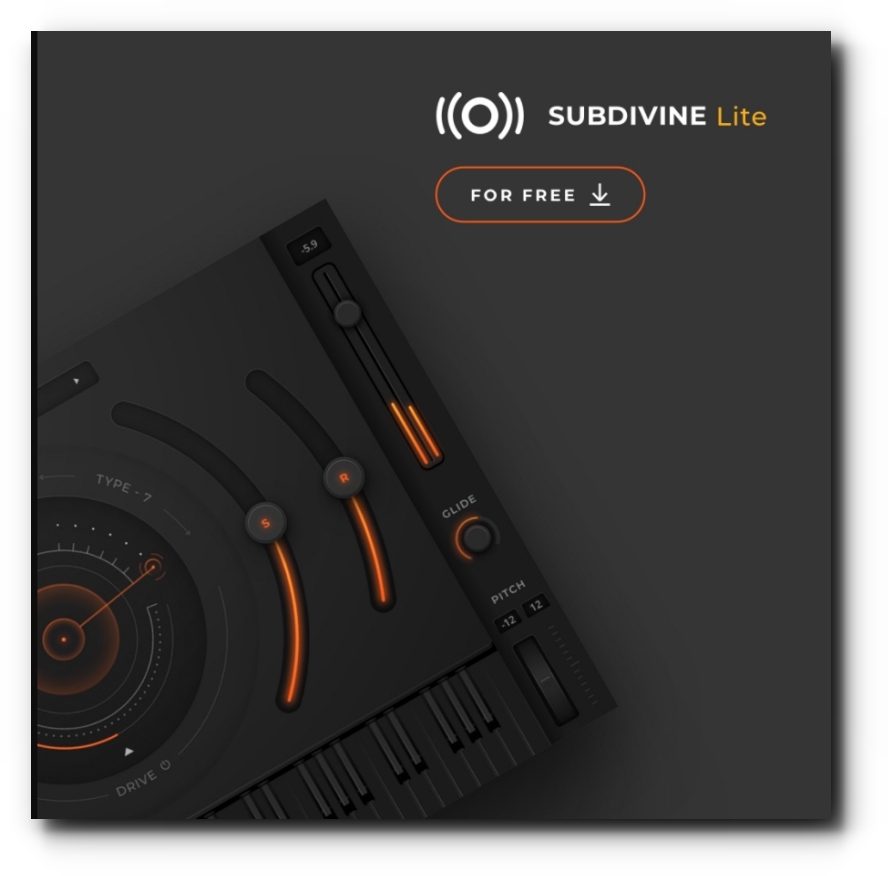 Check out this free version of Diginoiz best seller VST - Subdivine. Subdivine Lite is a limited but still very powerful and useful version of Diginoiz 808 type bass instrument. It has six great-sounding presets, one type of adjustable drive, partly modifiable ADSR, and fully functional pitch bend. Enough to get a deep dive into the best sounding low end of modern urban music.
For more information and to download Subdivine Lite, click HERE.
NILS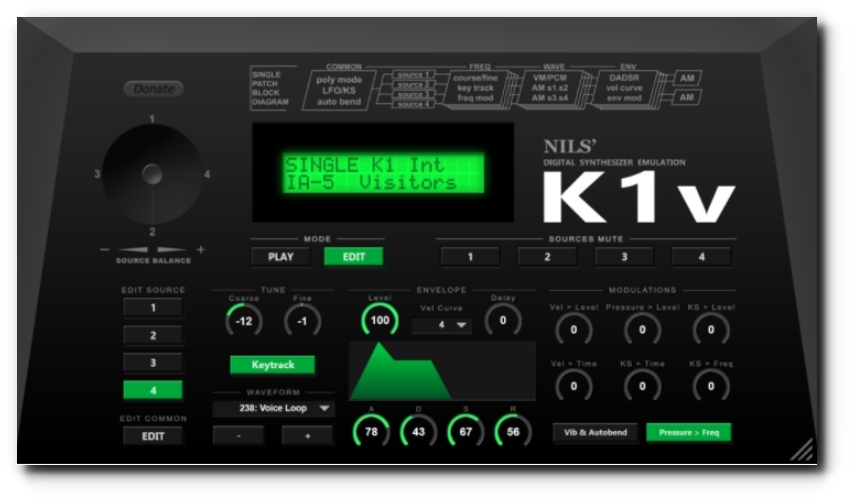 Nils' K1v is a classic rompler that emulates the Kawai K1, a famous Japanese classic from 1988. Get the best retro for synthwave with this free plugin.
For more information and to download Nils' K1v, click HERE.
XOXOS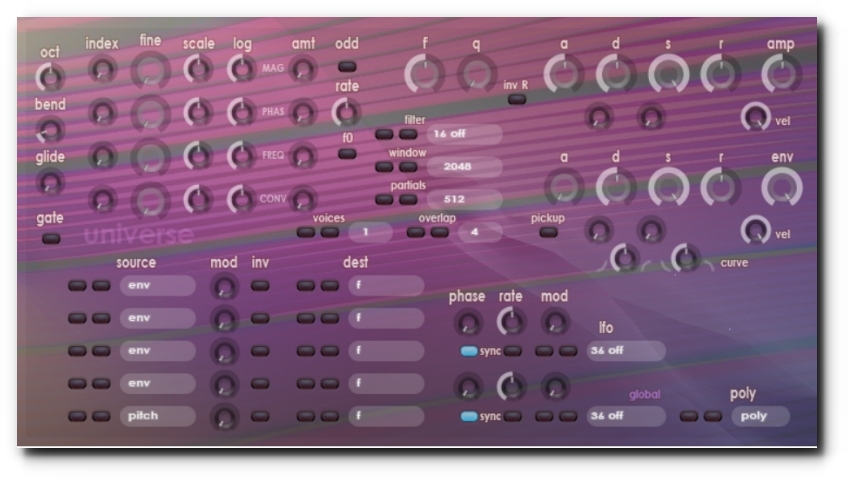 Inspired by cepstral resynthesis, Universe by XOXOS uses parametric contours in place of analyzed data. Universe is, in its present 32-bit form, an experimental synthesizer suited for diffuse timbres and demonstration of simple spectral synthesis efficacy.
For more information and to download Universe from XOXOS, click HERE.
CONCLUSION
As always if you enjoy these freebies, check out what other products the developers have to offer.
Now, get creating.