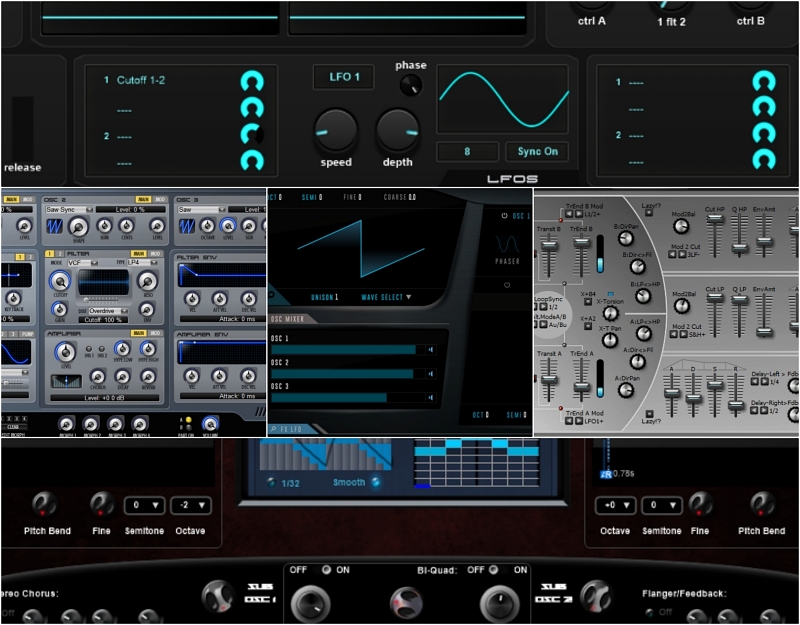 If you want to stay current on the latest FREE VST instrument and effect plugin releases , these are the places to go to keep you in the know.
DITCH THE LIST
Top plugin lists can be great. They save time by allowing someone else to navigate the search, weed out the useless stuff, and bring you what they think are the best available options.
Well, that is a matter of opinion.
What if we left something out? Or did not like something that you may have? To cover our bases, we are putting you in the drivers seat to explore the world of FREE plugin instruments and effects.
Below you will find thee top resources to find the latest releases. These are the sites that update regularly and often.
VST4FREE
This website has been around for years. Providing the newest in free plugins from well known and unknown developers. Under each plugin will be a comment and rating system. You can search by plugin type, O/S, and categories such as
Drums
Instruments
Samplers
Synths
Vintage
To check out VST4FREE, click HERE. Select "What's New" from the top of the page to see the latest releases.
VST PLANET
You'll find the latest releases on the front page. You also have the option to search through the archives by month and year dating back to January 2007. Under the tools section you will find free DAWs and other software.
To check out VST PLANET, click HERE.
SPLICE
This well known website does also host a short list of FREE plugins. The descriptions are short and sweet and a developer link is included. Again, the selection is not huge. But with Splice its more about quality than quantity.
To check out the FREE plugins on Splice, click HERE.
KVR AUDIO
These guys have been around since 2000. Offering news on the latest paid releases and a marketplace full of paid, free, and user uploaded content, as well as a user forum. The search filters are some of the best around. You can search by O/S, newest, best rated, plugin format, add your own tag, paid, free, and the usual priced low to high, release date, ect.
To check out a direct link to KVR Audio's FREE content, click HERE.
THE MANUFACTURER
If you purchased your DAW and never return to the website that you bought it from, you may want to. While the manufacturer typically wants to sell you add ons, they will offer some freebies here and there.
DEVELOPERS
What about the developers? Some of the best creators of paid plugins are also known to have some freebies. Some developers even offer their entire line for free or by donation. These are some of the top developers of VST plugins that also host FREE content.
VOXENGO
Voxengo offers you high-quality DAW audio plugins: VST plugins, AAX plugins and AudioUnit plugins, and sample rate converters, for Windows and macOS computers.
For Voxengo freebies, click HERE.
BLUE CAT
Blue Cat offers paid and free plugins. Primarily effect plugins and mixing tools. They also offer skins and presets for their plugins.
To check out Blue Car freebies, click HERE.
CONCLUSION
Be in the know and be the first to get in on the latest free plugins. And of course be sure to check out the selection offered right here at W. A. Production. To view our free content, click HERE.