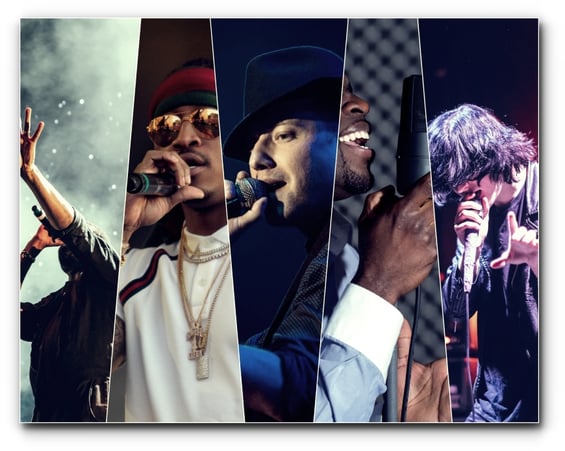 If you want to spice up your track with a simple shout or make a statement with spoken word, we have selected the best resources for 100% royalty free vocal samples.
You won't be disappointed in the diversity we have found for you guys (and gals). Why waste all that time searching ? We've done all the searching and sorting for you to ensure you get the best FREE vocal samples that are out there.
We have found a massive selection of:
Male vocals
Male spoken word
Male shouts
Female vocals
Female spoken word
Female shouts
Ethnic vocals
Chants
Conversation
Announcements
And yes, even some seductive bedroom vocalizations.
We've got ya covered. So make room on your hard drive or cloud storage, it's time to let the downloading begin.
FREE VOCALS FROM W. A. PRODUCTION
Get your fill of vocals without even leaving this site. Enjoy these freebies from your trusted audio sample pack providers here at W. A. Production. Simply click the link to be taken straight to the pack page. Complete with available audio preview, pack contents and download link.
PACKS
Female Vocals from Music Radar
Trap Vocal Chops from Angelic Vibes
Future Bass Vocal Drops from Prime Loops
Female Dubstep Vocals from Ghost Hack
ARCHIVES & LIBRARIES
Vocals & Phrasing from Sample Swap
This site offers everything from children's vocals, ethnic vocals, robotic, different accents, speak and spell, voice messaging prompts, transportation announcements, to some interesting bedroom voicing. Registration is required to download.
Vocal Phrases from Vocal Downloads
Royalty Free. Male and female vocals phrases with BPM and key listed.
Shouts, spoken word, sung phrases, male, female, this is a vast collection of vocal samples.
Royalty Free from The Library of Congress
The library of congress recently made a ton of "free to use" audio samples available. This ranges from speeches, conversations, and more. Search by genre, language, event, place and performer.