It can be frustrating looking though "best of" lists especially when you want something specific. Let me cut to the chase. I'm dishing up another top 10 list. However, this one is genre specific. It's all about catering to ambience. All of the plugins on this list are free. That's right, FREE. Those of you who are ready to descend into the depths of your mind by taking an ambient approach, allow me to not waste anymore time and lets get to the list shall we.
1. Aethereal by Psychic Modulation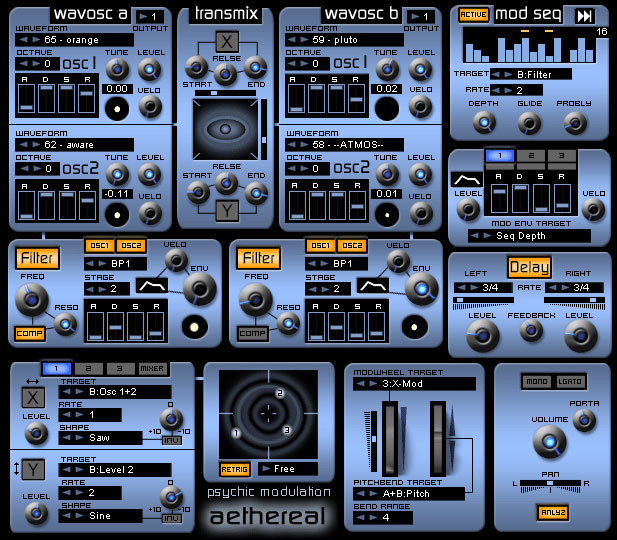 Features include over 100 sounds, 4 oscillators each with independent envelopes, 4 way trans-mixer, 16 step mod sequencer, 2 multistage filters, 3 modulation envelopes, assignable mod wheel and pitch bender, and 64 presets.
Available for Windows 32 bit

2. Alionoctis Pro by HG Fortune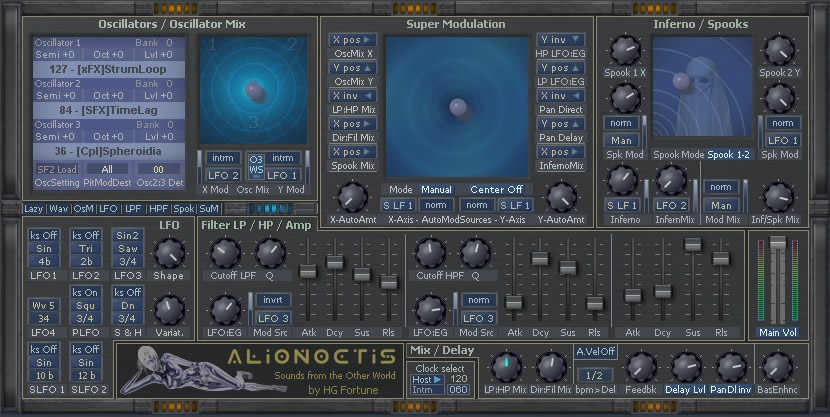 Features include textures, pads, and rhythmic sounds, 3 digital PCM wave oscillators, 2 resonant filters, 3 ADSR style envelope generators and Super Modulation.
Available for Windows 32 bit
3. Podolski by U-He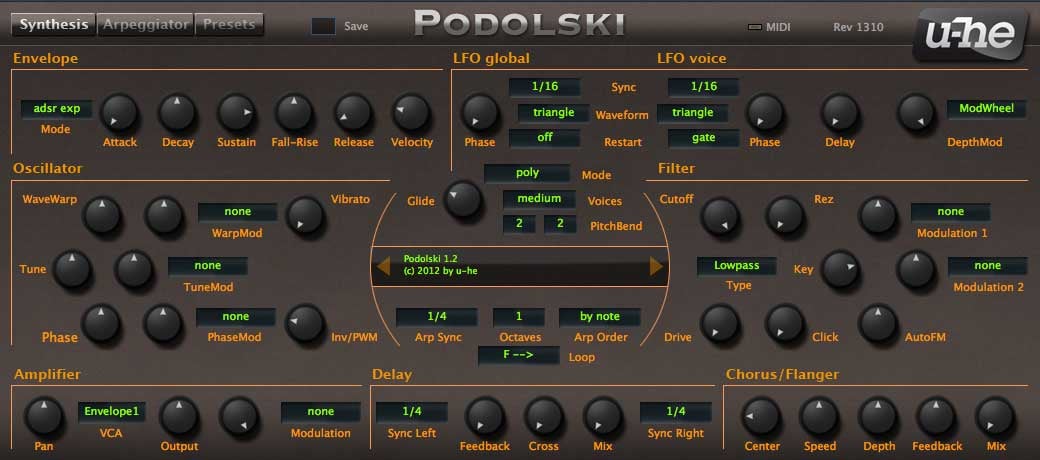 Features include One oscillator, one filter, one envelope and two lfos, click parameter (emphasizes the filter attack) and its ability to seamlessly morph between three waveforms (WaveWarp), Podolski's preset library included (over 520 presets), combination arpeggiator, and a 16-step sequencer with extra modulation.
Available for Mac OS X 10.5 or newer, Windows Vista or newer, and Linux
4. Electrical Noise Unit by Syncersoft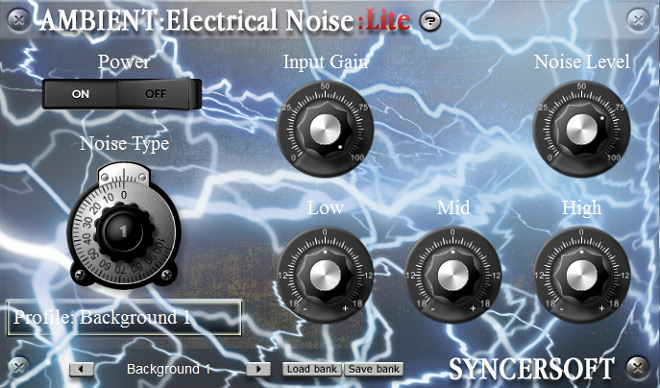 Features include 13 sound profiles including the sound of buzz, crackle, deep electrical noise and interference and 3 band EQ. The purpose of the plug-in is to add sounds typically found in the electric power plant.
Available for Windows 32 & 64 bit
5. Autogun by Image Line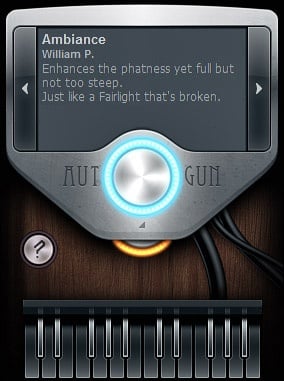 Features include rich metallic and shimmering timbres,Autogun is set to start from a unique preset number, so that each Autogun user is assigned a personal starting preset-address, ready to explore. However, users can at any time, jump to a new location in the preset-space by simply entering a preset number.4,294,967,296 presets to explore.
Preset number copy/paste field.
Preset up/down buttons.
Volume control.
Available for Windows 32 & 64 bit
If not a FL Studio user you will need to download the installer for Autogun first.

6. Splash by Noizefield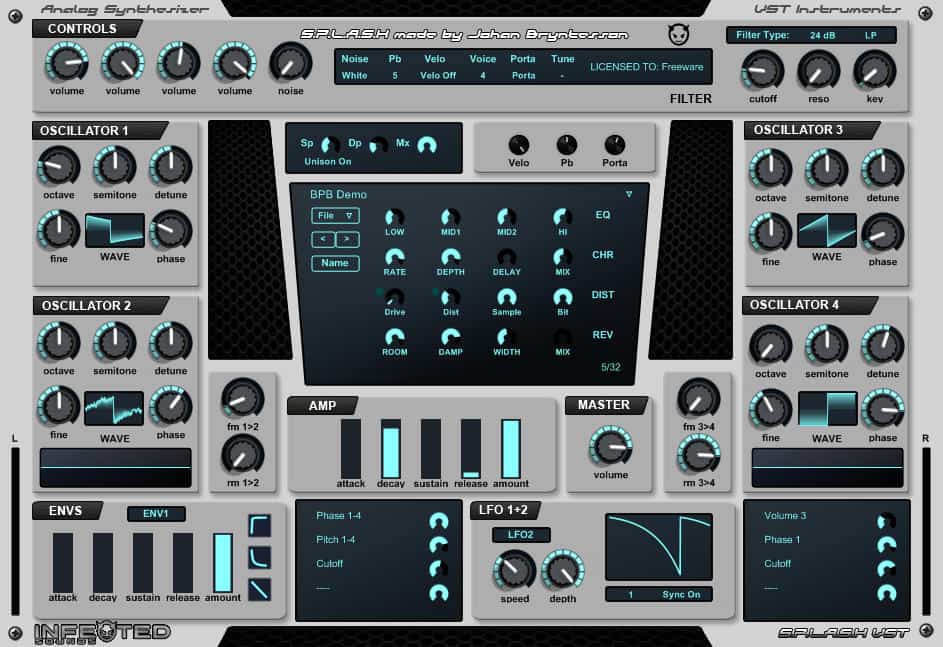 Features include 4 oscillators 42 waveforms, 2 LFOs, 2 envelopes, 2 modulation matrix and an effect section.
Available for Windows 32 bit.
7. Antopya by L-Day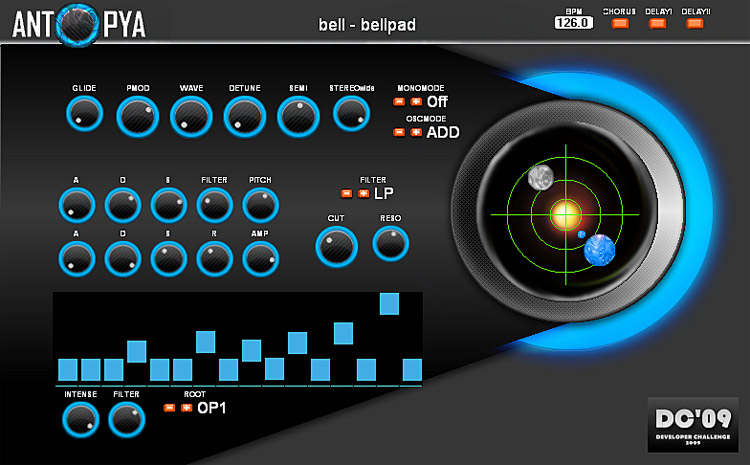 Features include one oscillator and 3 sub operators, 5 filter types, phase ADS envelope, ADSR envelope, one step LFO, FX chorus stereo delay, cross harmonic pad for creating intuitive harmonics.
Available on Any VST compatible Host on a Windows System. CPU: P3 1,4 GHZ or higher.
8. Dexed by Digital Suburban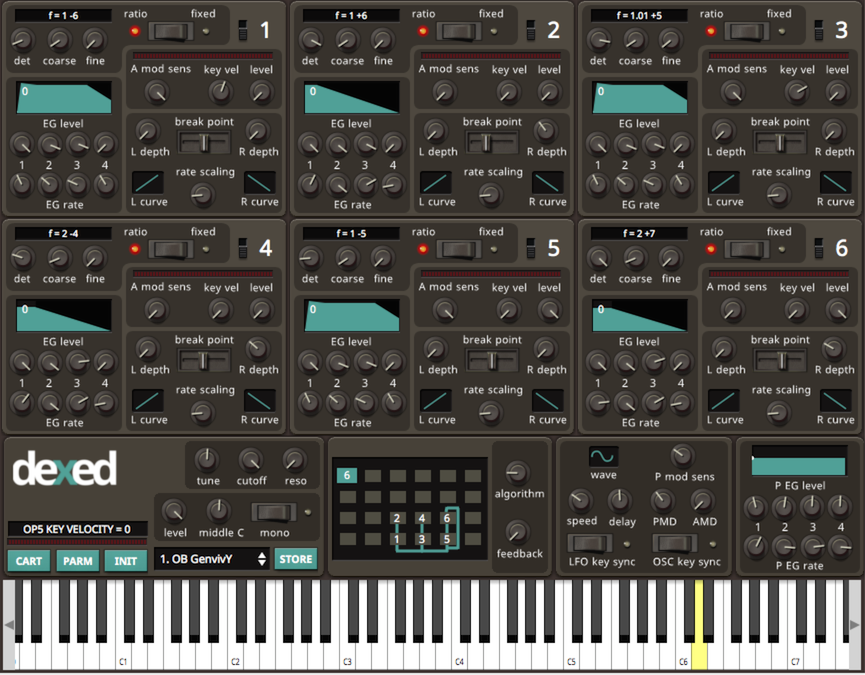 Features include Each operator have a real time VU meter to know which one is active. Can load/save any DX7/TX7 sysex programs. It is also possible to save a single program into a different sysex file.Comes with a 1024 programs compilation.
Available for OS X, Windows, Linux) and multi format (VST, could build a AU also); by using JUCE.
9. Fathom Mono by Seaweed Audio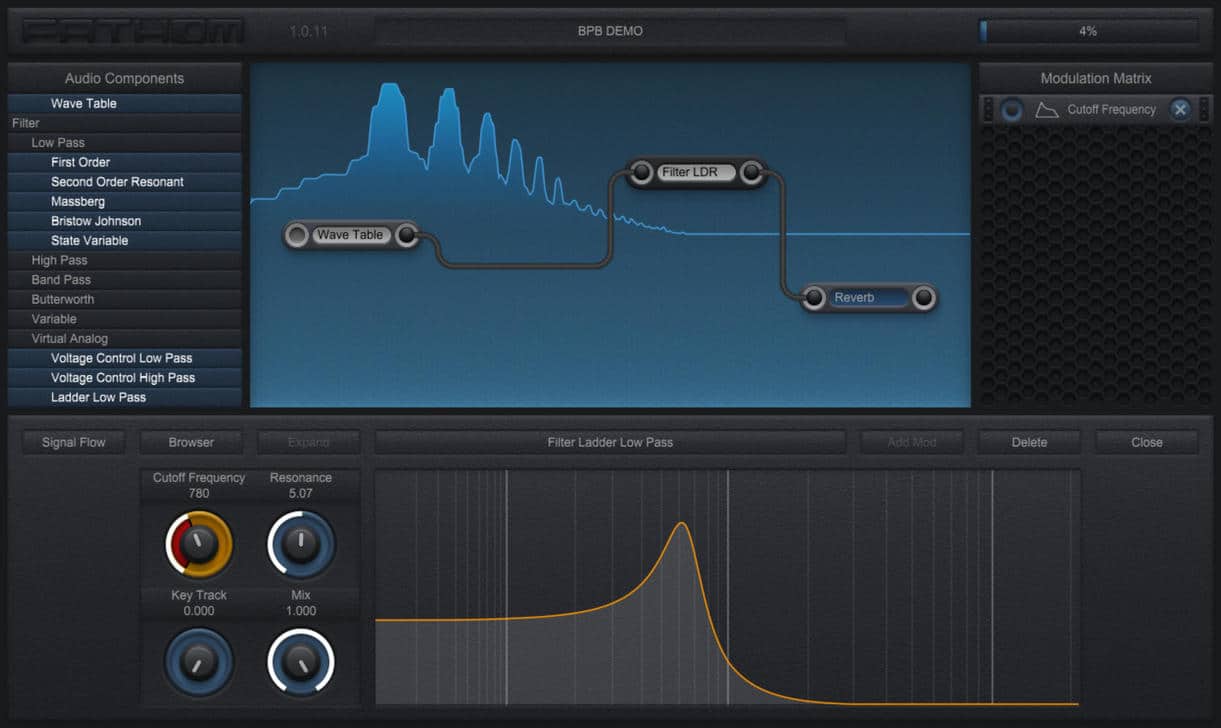 Features include wave table oscillator, wave draw, no clicking, 7 Types of Oscillators + AM/FM, 8 Detune Voices, Noise and Distortion, 6 Effects including Chorus, Reverb, 3 Channel Digital Delay, and an 8 Channel Phaser.
Available for Windows 7/8/10 & Mac OS X 10.6 or higher.
10. Stone Voices - Ambient Reverb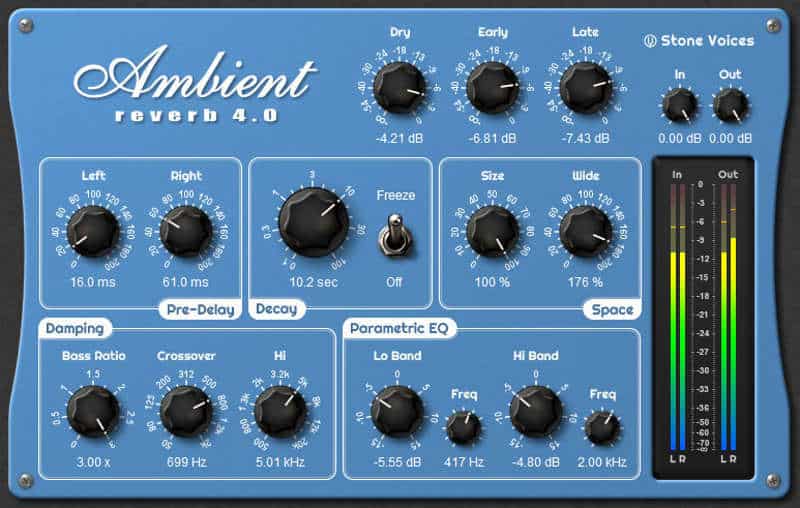 Features include 16 factory presets, fine tuning of parameters, two band parametric equalizer, indicator and knobs of input/output level, low load of the central processor. Intended first of all for operation with sound material in a ambient genre.
Available for Windows 32 and 64 bit
And that about wraps it up for free plugins that will cater to creating ambience.
Any specific genre of plugins you would like to see? Voice your opinion in the comments section below.