There comes a time when everyone experiences a little brain fatigue. Too many hours staring at the screen listening to the same loop over and over in an epic attempt at perfection.
Or maybe severe creators block, when you have gone through terabytes worth of samples knowing that what would make this loop perfect is that specific sound you know is in your library somewhere.

I'm not offering you the latest and greatest in sound design. I'm offering you what most of us neglect to do for ourselves. There is only one thing that is going to help you. A clear head and fresh start.

I have compiled a break away break time list full of fun, weird, unique and some are even function-able VST plugins sure to make you laugh or maybe even open a new creative outlet that will have you back to your mix refreshed and ready to go.
1. Roberson Audio ultimate Theremin emulation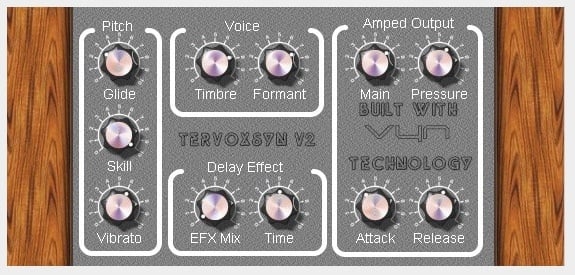 TerVoxSyn is Roberson Audio Synthesizer's very own Theremin emulation. A very special filter model was designed to accurately capture the voice-like sound of a true tube-type Theremin. Download HERE.
2. Syn-tar Sitar

Syntar is a VST instrument designed to fulfill your every sitar sound requirement.
For best results play with droning continous bass notes and a higher melody line. Built in soft distortion, delay and flanger effects make it easy to tweak the Syntar to fit your style of music perfectly. Download HERE.
3. Chau Gongs by Alan Vista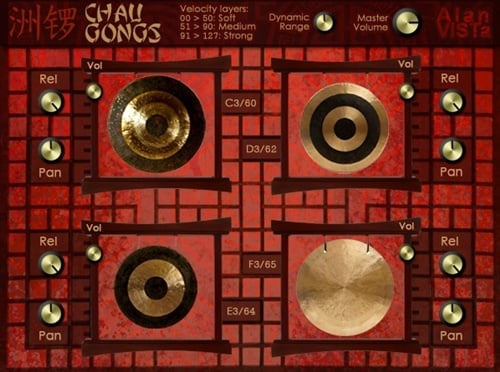 This gong set features 3 Tamtam gongs (40, 28 and 20 inches) and a Wind gong (20 inches) organized in 3 velocity layers.

It contains 12 stereo 24 bit samples from the University of Iowa Electronic Music Studios public domain library. Download HERE.
4. Meowizer Meow Synth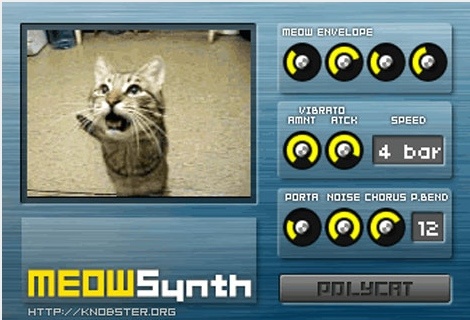 Based on a real cat Baksik. Ideal for soloing...

1x oscillator cat meowing with autofilter
Velocity sensetivity
Monophonic and polyphonic modes
Visual feedback
Internal chorus
Internal tempo synced vibrato with controlled attack
Download HERE.
5. Blood Bucket Synth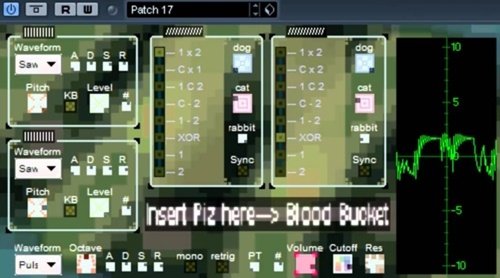 Blood Bucket is apparently a pointless experiment in synthetic stupidity.

Two oscillators are combined in a variety of ways to modulate a third oscillator and presets are named after parts of the human head. Download HERE.
6. My Kazoo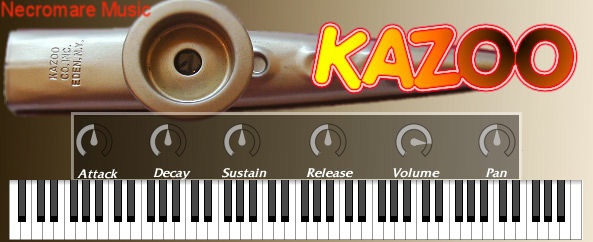 Kazoo is a sampled kazoo... Download HERE.
7. Roo Didgeridoo (Demo and Paid versions)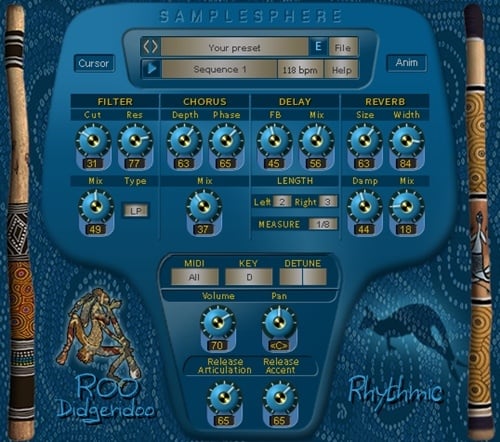 ROO Didgeridoo was developed from actual didgeridoo performances and consists of 2 separate instruments, Rhythmic and Drone.
ROO Rhythmic is not loop based, making it very easy to create highly original, realistic didgeridoo rhythmic sequences. Creating a track with ROO Rhythmic is similar to creating a drum track.
ROO Drone is loop based with all drones looping until release.
Download HERE.
8. Ned Flangers

Ned Flangers is a simple flanger effect. Download HERE.
9. Delay Lama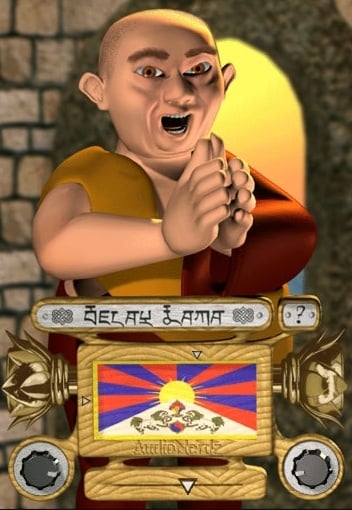 Delay Lama is the first VST-instrument to offer both vocal synthesis and a real-time animated 3D interface. Its advanced monophonic vocal synthesis engine enables your computer to sound just like an Eastern monk, with real-time, high resolution control over the vowel sound. What's more, the plug-in window displays a 3D animation of a singing monk, that reacts directly to your input! Download HERE.
10. Cannabis Vocoder

Cannabis vocoder is a funny plugin which can completely change the sound of your vocal track. The mono version is an effect plugin, meaning it's not a vst instruments. Using the effect on the vocal track the software automatically tracks the tune of the vocal track, and calculates the pitch of the changed sound as well.
The poly version is a vst instruments application, where you can load the vocal track into the software and using the midi channel you can create a polyphonic vocoder. Download HERE.
So remember, the next time you feel in a rut, or are just brain fried, stop what you are doing and take a moment to play. These tools offer the right amount of both humor and functionality to give your brain a reset and get you back on track. Ya never know, you may use one in a mix.
Your W. A. Production team