Cinematic is one of the many expansions from WA Production for its InstaChord composer plugin. The InstaChord is an incredibly handy tool for score-makers looking to create swift and fluid progressions for various styles of music. InstaChord lets you assign common musical expressions and chord shapes to midi controls that you can trigger manually from a keyboard or controller. Progressions are set to key and you can customize nearly every harmonic aspect of each chord for full creative control.
The Cinematic expansion comes with a dizzying list of creative ideas that are prime for all sorts of film score use. There are 50 progressions in this pack that work for a wide variety of moods, from tense and somber, to triumphant and uplifting. Users can also export the midi of any of their creations and apply it to other instrumentation. With its highly fluid interface and intuitive design, InstaChord is a wonderful addition to any composer's toolbox.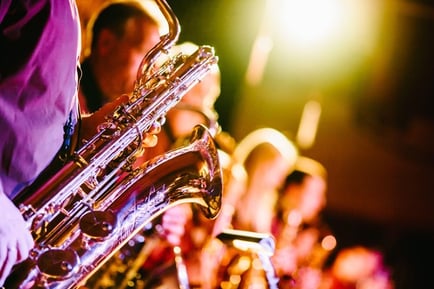 Project SAM is a free library of symphonic and orchestral sounds for Kontakt. There is an extremely healthy selection of sounds to choose from in this collection, from strings and brass to percussion and choirs. The SAM library also comes with some added modular sounds for some further experimental soundscapes.
Each preset in the Project SAM library contains a set of up to six macros that can be used to shape and morph sounds to preference. These controls include reverbs, filters, and additional modulation and spatial tools for in-depth sound design. There are also controls for essential signal response behaviors such as attack and release parameters and velocity control. This pack is ideal for any composers that are looking for sounds that extend further than just traditional orchestral instruments.
Hans Zimmer is probably one of the most recognizable names in the film score world. He has produced timeless works for classic blockbuster films like Pirates of The Caribbean, Inception, and most recently, Dune. Zimmer popularized the integration of electronic and symphonic music, and his collaboration with Spitfire Audio is a fitting tribute to his legacy. There are five libraries in the Spitfire Hans Zimmer collection:
Hans Zimmer Piano
A sampled Steinway D piano recorded at the prestigious AIR studios over 12 months. The pack comes with a variety of articulations and users can customize fundamental elements like mic positioning and tonal quality.
Hans Zimmer Strings
This insane library was recorded using a full symphony orchestra with up to 344 performers. The performers were captured using 26 microphones and in traditional symphony placement, and some of the sounds in this pack are incredibly vast and great for dramatic compositions.
Hans Zimmer Percussion
A collection of some of the more crucial percussion instruments for film scoring including Darbukas, Crushers, Snares, and the ever-popular Taiko drum.
Hans Zimmer Percussion (Professional)
This pack is an expansion of the previous percussion bundle. It features some additional contributions by acclaimed creatives like Junkie XL, Steve Lipson, and Alan Mayersons, along with some extra mic placement options.
Hans Zimmer Drums
This pack is a simple, but very powerful sounding drum kit. The samples recorded into this pack were played by Jason Bonham, son of legendary Led Zeppelin Drummer John Bonham.
While the Spitfire collections don't usually allow for much tonal or expression control, the sound quality of these samples is out of this world. Any composer looking to make a reliable long-term investment might want to give this VST and bundle a try.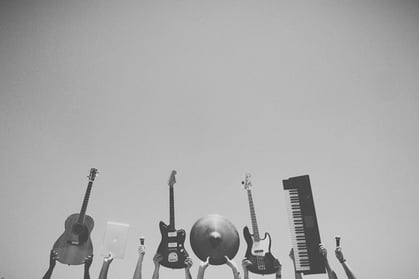 Sonuscore has been putting out high-quality synth and emulation plugins for over half a decade, and they rarely release a sub-average product. The Orchestra Complete 2 is a fine example of their straightforward approach to the fundamentals of sound design for film scoring.
Composed of an 80 piece symphony orchestra, the sound collection in this plugin has just the right amount of instrument options without being too overwhelming. The Orchestra features a unique ensemble engine that allows you to adjust various parameters of your instrument playback, articulations, and a few other important timbres and tone-related options. Users can also make use of the Animator mode that generates randomized expressions with the touch of a single key. This function is quite handy for anyone looking for some form of creative spark during composing sessions.
Meteor is the ideal compact sound design tool for film scorers that need a quick but powerful SFX device. The device is a seven-layer sampler that is divided into two dedicated categories: Risers and Impacts. Each category has dedicated tracks that can be assigned to specific sound effects from the Meteor library. These tracks can be triggered live with a controller and the Meteor lets you adjust their mix with a basic track mixer on the GUI.
The sound effects included in the meteor library are a collection of some of the more commonly used cinema sounds. There are synths, pads, airy transition elements, and a large list of treated foley that is perfect for creating punchy and dynamic arrangements for your film scores. There are some minor envelope and tonal controls on-hand in Meteor, as well as a basic onboard effects rack that includes reverb, delay, eq, and compressor.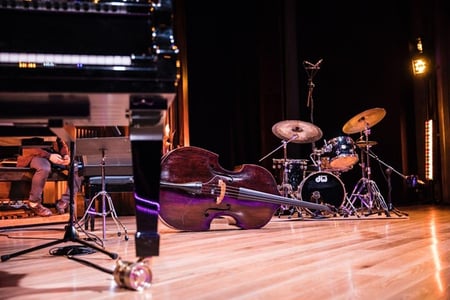 Final Thoughts
The film scoring world is constantly finding ways to blend combinations of tradition and innovation. Most experienced composers and producers will agree that fewer practices are more necessary if music itself wishes to stay relevant, even in the movies. The VST's listed above offer a broad spectrum of possibilities for most cinema scoring situations, and we hope you found something to kickstart your next film scoring project.