With little to no knowledge of music theory, you could have access to the endless possibilities of chord options right at your fingertips. This comes in the form of a plugin integrated to work with your DAW.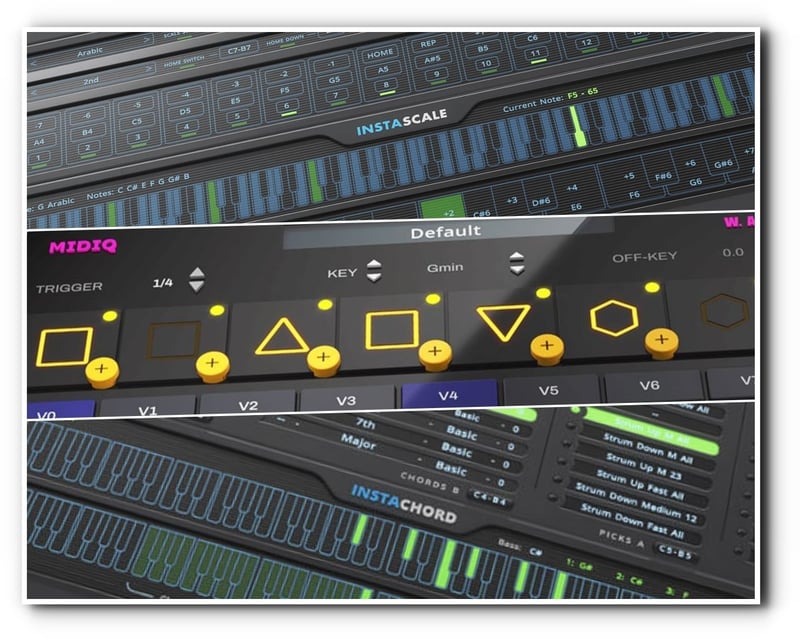 To give your brain a little break from our last article, Music Theory 101 for EDM Producers , and before moving on to part 2, we have located some free chord generator plugins.
By no means are these tools meant to automate the entire songwriting process. And some producers may call the utilization of such tools "cheating." I guess if it makes you feel guilty, don't use them. But for those instances of "writer's block", "stagnation" or not being able to remember every single possible chord variation, then these plugins are a great resource.
Let us take a look at available options beginning with what you can find right here from W. A. Production.
Generating near-limitless chord sequence possibilities, MIDIQ uses a simple pattern language for the definition of repeating chords. The layout resembles a slot machine so the interface is very visual. In fact, you don't need any knowledge of music theory to get some great results from MIDIQ. Try free demo here.

A MIDI Processing Plugin that helps you play chords and chord progressions faster and easier. Try free demo here.

Play your instruments using the brilliant idea of relative notes, rather than the old static approach. Explore the world of scales and expand your creativity in a way that you never have before. Try free demo here.

TOP 5 FREE CHORD GENERATOR PLUGINS
As always be sure to check out the system requirements to verify compatibility with your machine and your DAW.
1. CHORDZ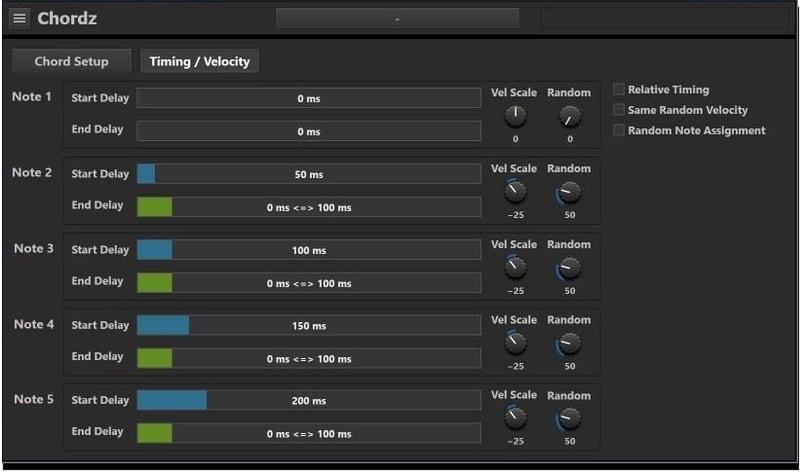 Chordz comes with more than 40 scale/chord templates and a chord library with more than 50 chord types. Chordz is a VST plugin that allows you to trigger full chords by playing single notes. Each trigger note is associated with a separate chord. Each chord may consist of any number of notes. Play complicated chord progressions with one finger, with a MIDI keyboard or a drum-pad, or trigger chords from single notes added in your DAW's piano roll.

2. CHORDWORX

ChordworX takes a single note and triggers up to 7 notes to make up complete chords/arps. There are 98 pre-made chords including various inversions ranging from standard min/Maj/dominants to more Jazzier diminished and augmented chords, you can also add your own. This is a lite version of the pro version.

3. RIPCHORD

Ripchord is a simple MIDI plugin for creating and remixing chord progressions. It lets you easily map multiple output notes to a given input note so that you can create your own custom chord mappings, and then experiment with the order and the rhythm of the chords by simply playing one note at a time.
4. TONESPACE
Tonespace is a different, more intuitive music keyboard, combined with a chorder. It supports over 50 different grids, 14 scales, 18 keys, 30+ chord types, and 25 chord voicing s. It can function as a VST or Audio Unit plugin, processing incoming MIDI events and/or generating outgoing MIDI. You don't need to use MIDI though: there is also a standalone executable that contains its own little synth for a fast start.
5. HARVEST MINI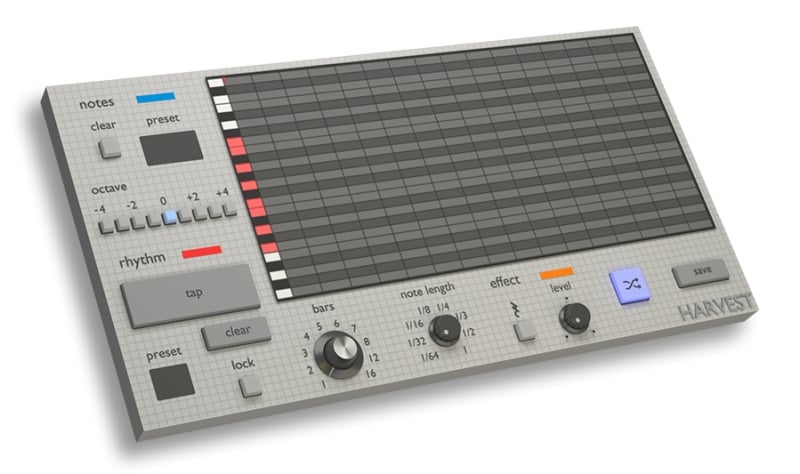 A free MIDI Loop Generating Plugin with unlimited melodies, chord progressions, and drum loops. Choose from preset scales and rhythms available in 9 different octaves. Control your VST instruments and create randomized sequences. Tested and works with Ableton, FL Studio, Cubase, Reaper, and Studio 1.
CONCLUSION
You don't have to fork out a lot of money to attend music theory. As you can see above there are great tools out there that you can learn from. Not to mention the benefits of a chord being triggered to a simple one touch pad or key on a MIDI controller. Even for those who are familiar with theory, having a good reference on hand is never a bad thing, especially when you are pressed for time.
These are simply tools that exist to make music production easier and to ensure that those creative juices stay flowing.